Advent Wooden Ornaments (Set of Four)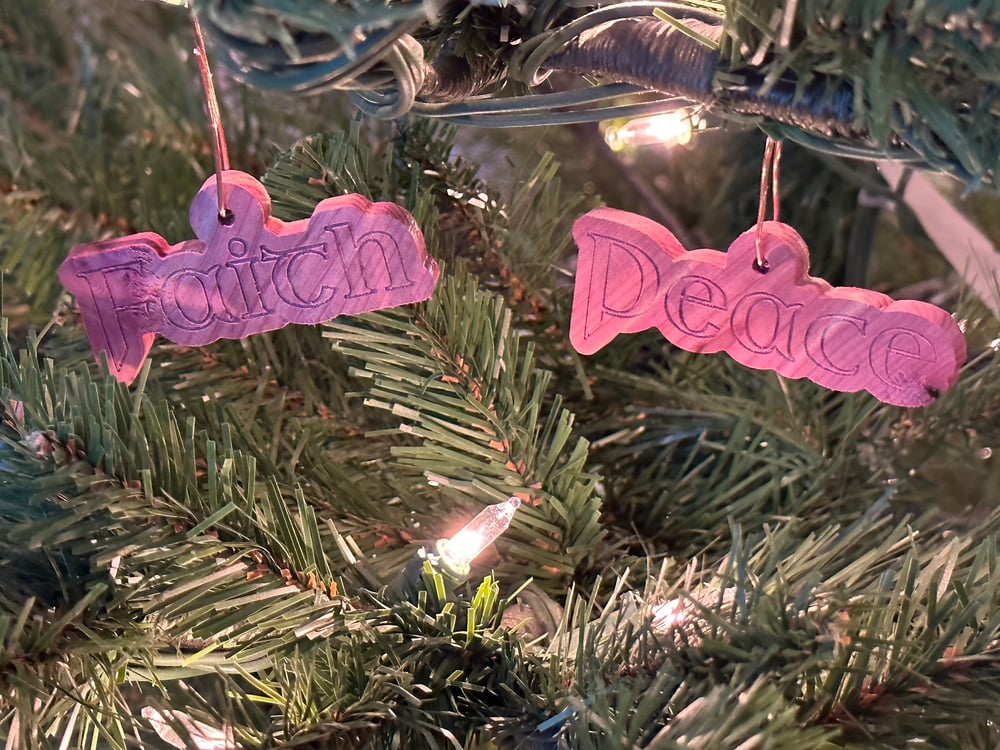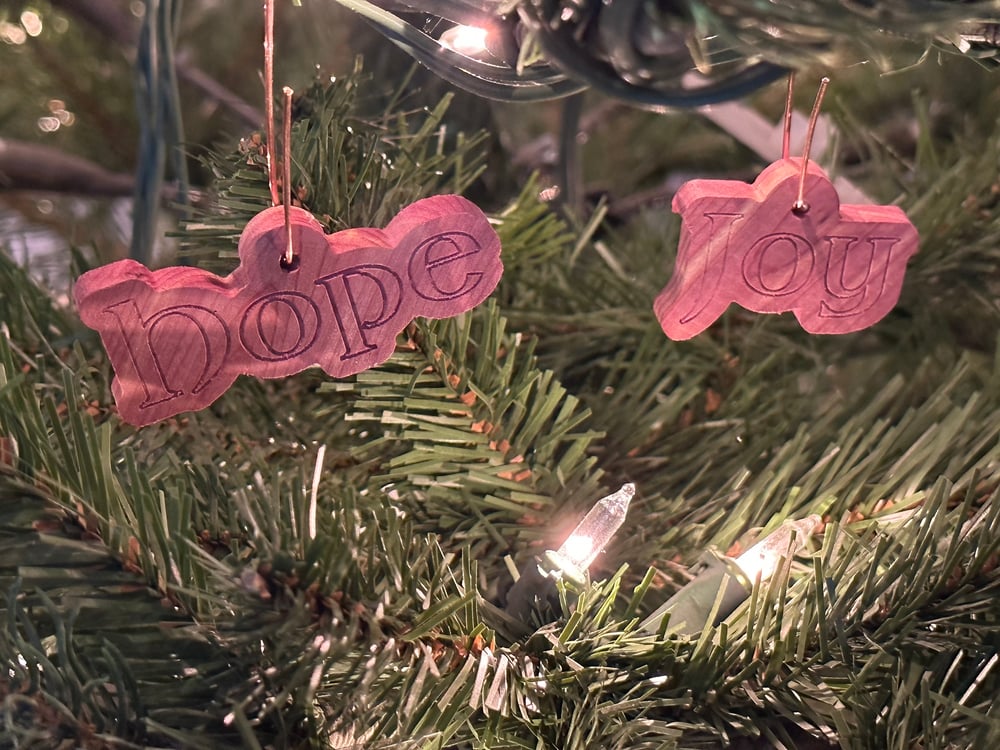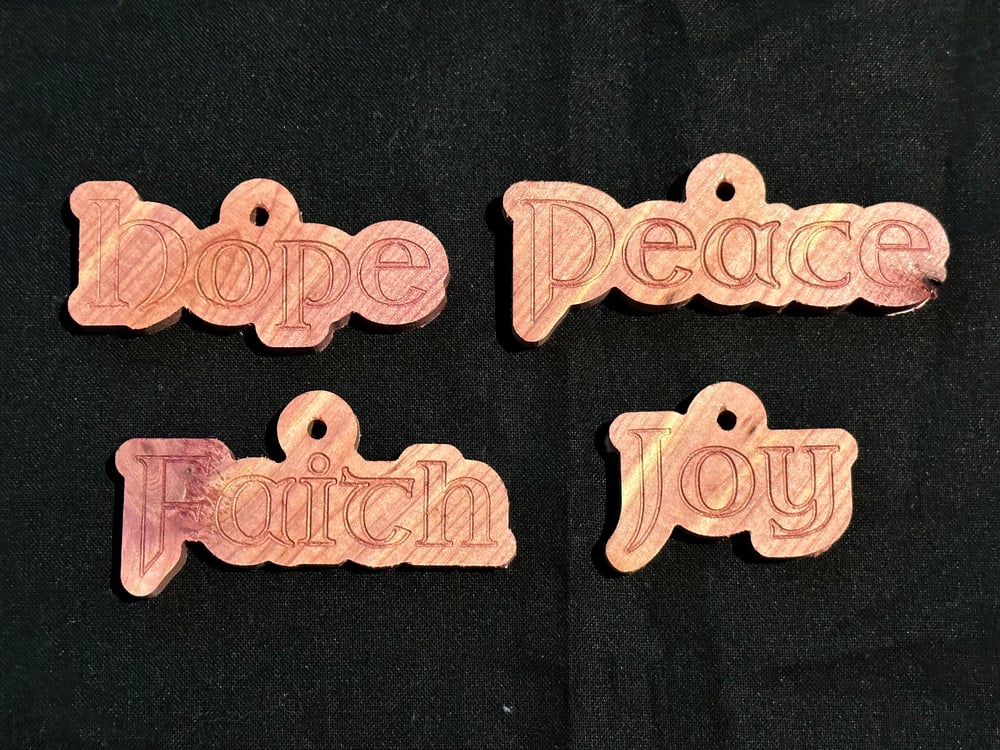 These four ornaments match the four weeks of Advent: Hope, Faith, Joy, and Peace.
Carved from the finest woods, these beautiful ornaments reflect the light of your tree and the warmth of your home. The lettering is about 3/4 of an inch tall, making these ornaments the perfect addition for any size tree.
The ornaments come in natural wood, but I'd be happy to add a clear lacquer finish to your ornaments!
Every set of ornaments comes in a storage box that doubles as a gift box.