Children of God Coasters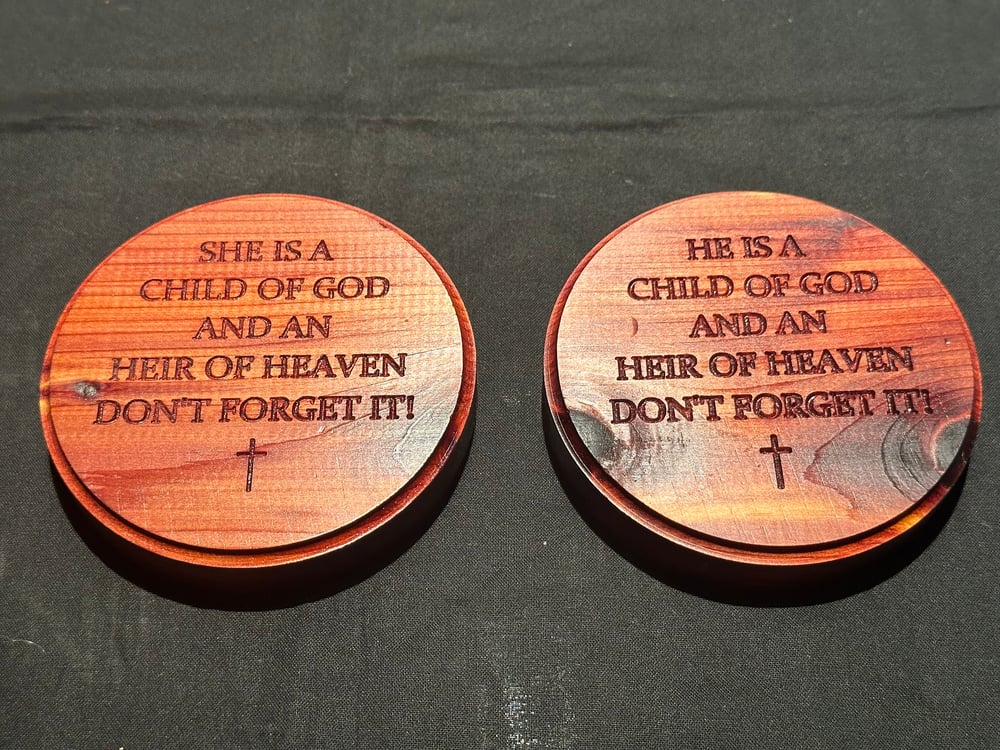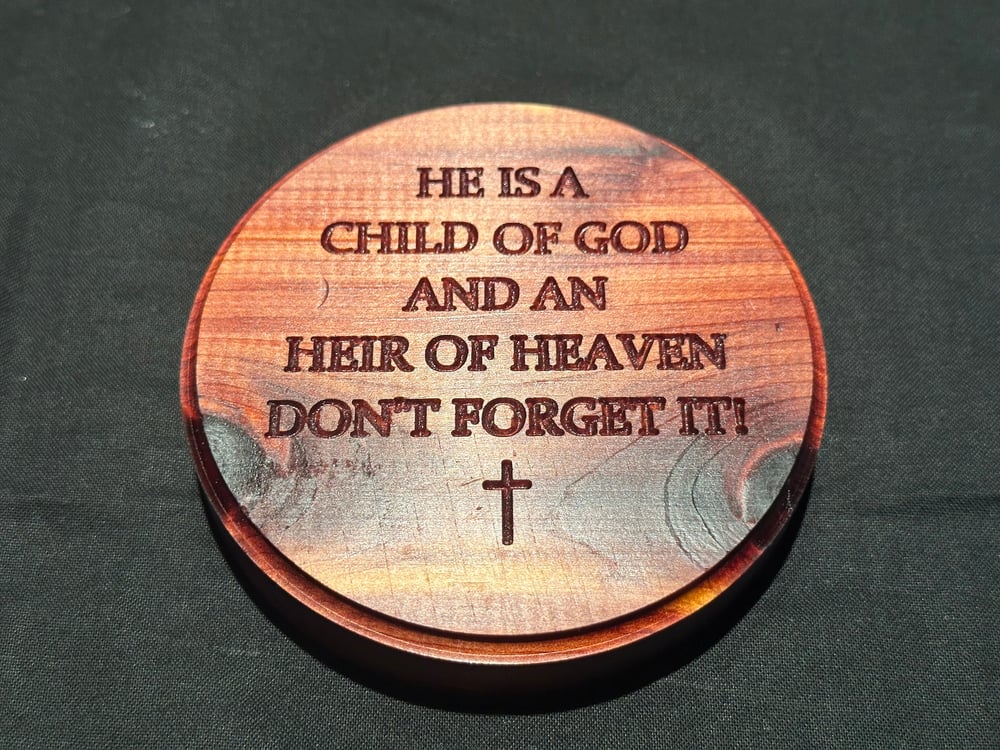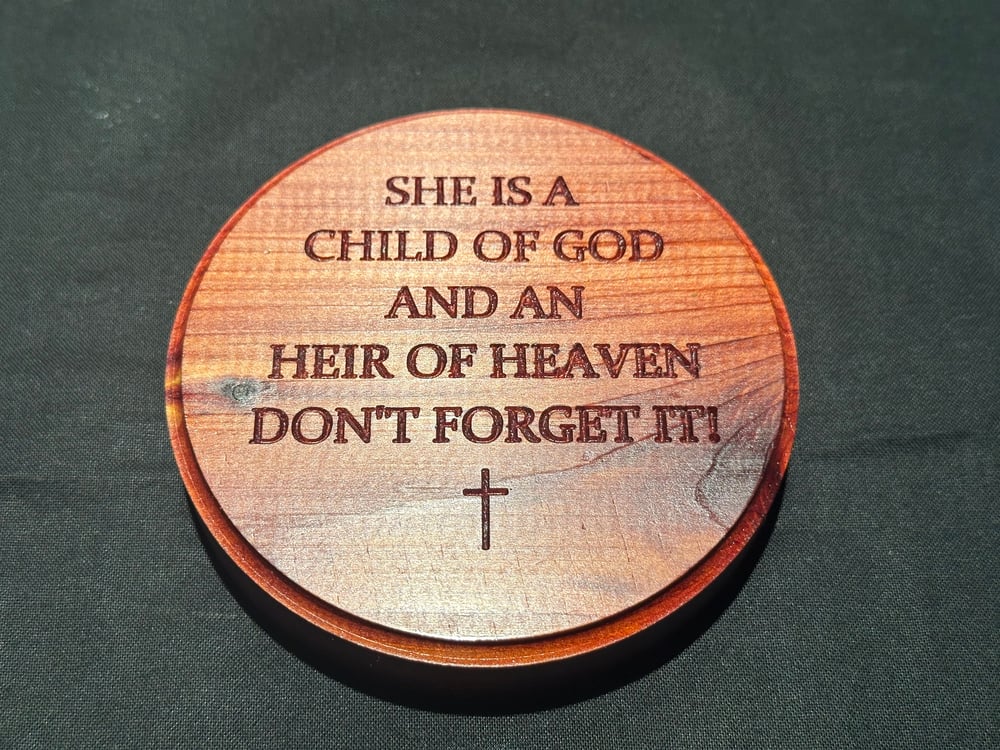 His and Hers Coasters
These words came from a testimony given at my church.
They're good words for a man and a woman to remember.
The words are carefully engraved in a matched set of two coasters that belong in your home!
Every coaster is made from the finest 3/4 inch thick aromatic cedar, the fine-grained wood of choice for blanket chests and other heirlooms. Your coasters are coated in three layers of mineral oil and conditioning oil to protect your coaster as it protects your table. Each coaster has a generous area of natural wood on the bottom of each coaster, letting you savor the wonderful cedar aroma as you enjoy your favorite drink!
When you order a set of coasters, you have a choice of two sizes. Which size is right for you?
The 4" coasters are perfect for holding 20 ounce mugs, chilled bottles, and wine glasses. These coasters are a cut above the rest!
The 5" coasters can handle 32 ounce mugs, 4 cup Pyrex containers, and small saucepans. These are serious coasters for serious glassware!
Why not order a pair of coasters?