Copper Bottle Basket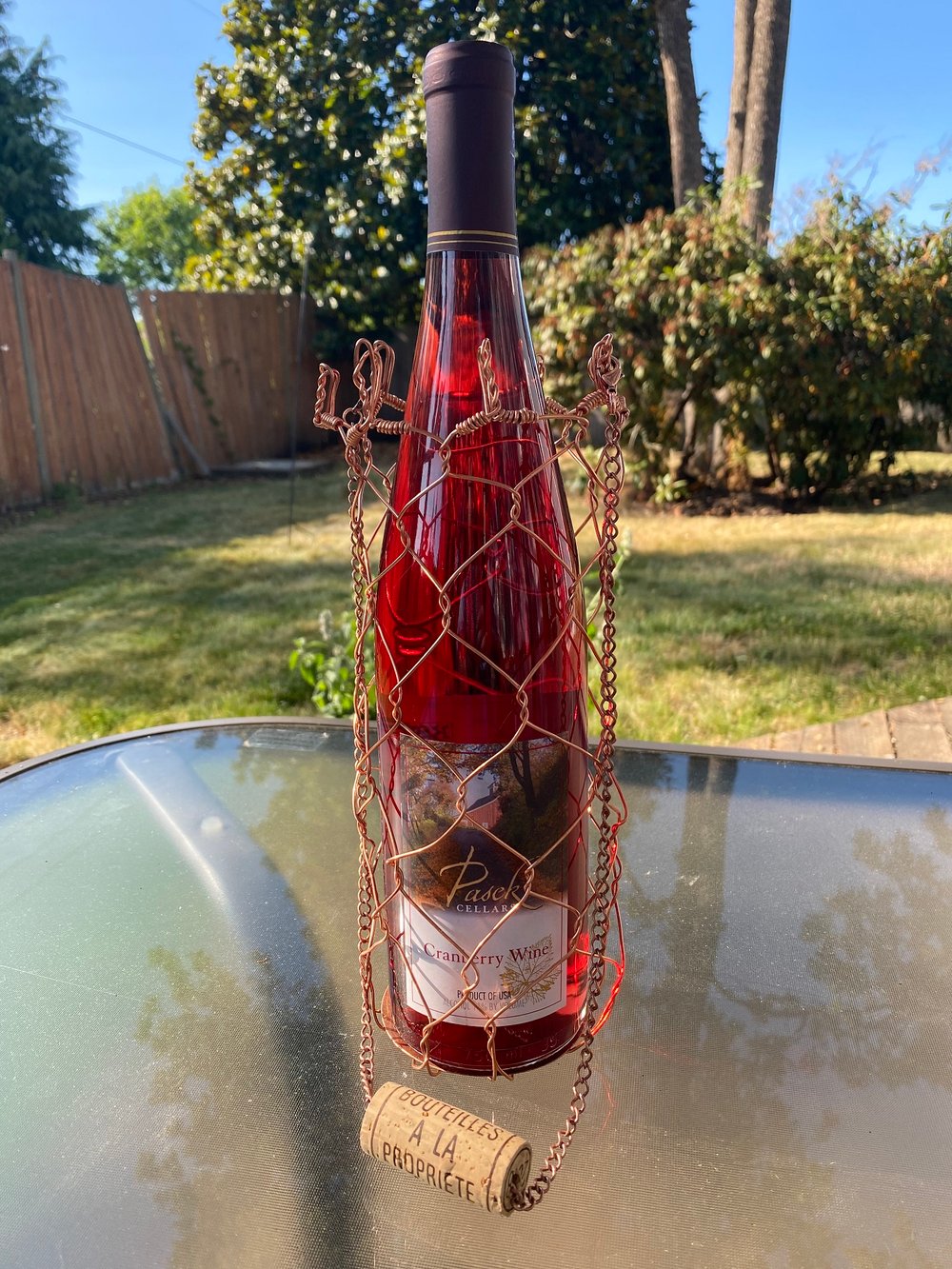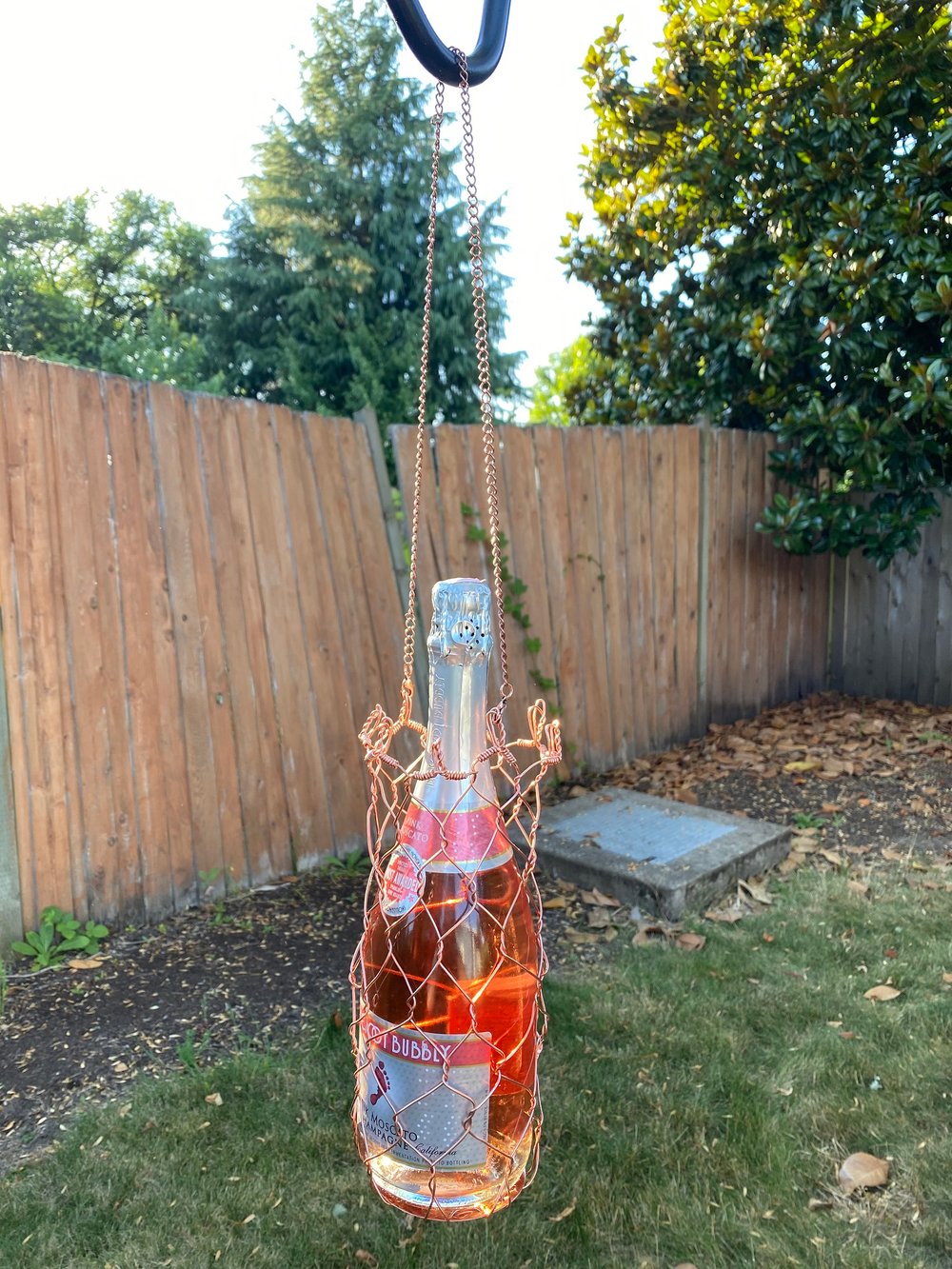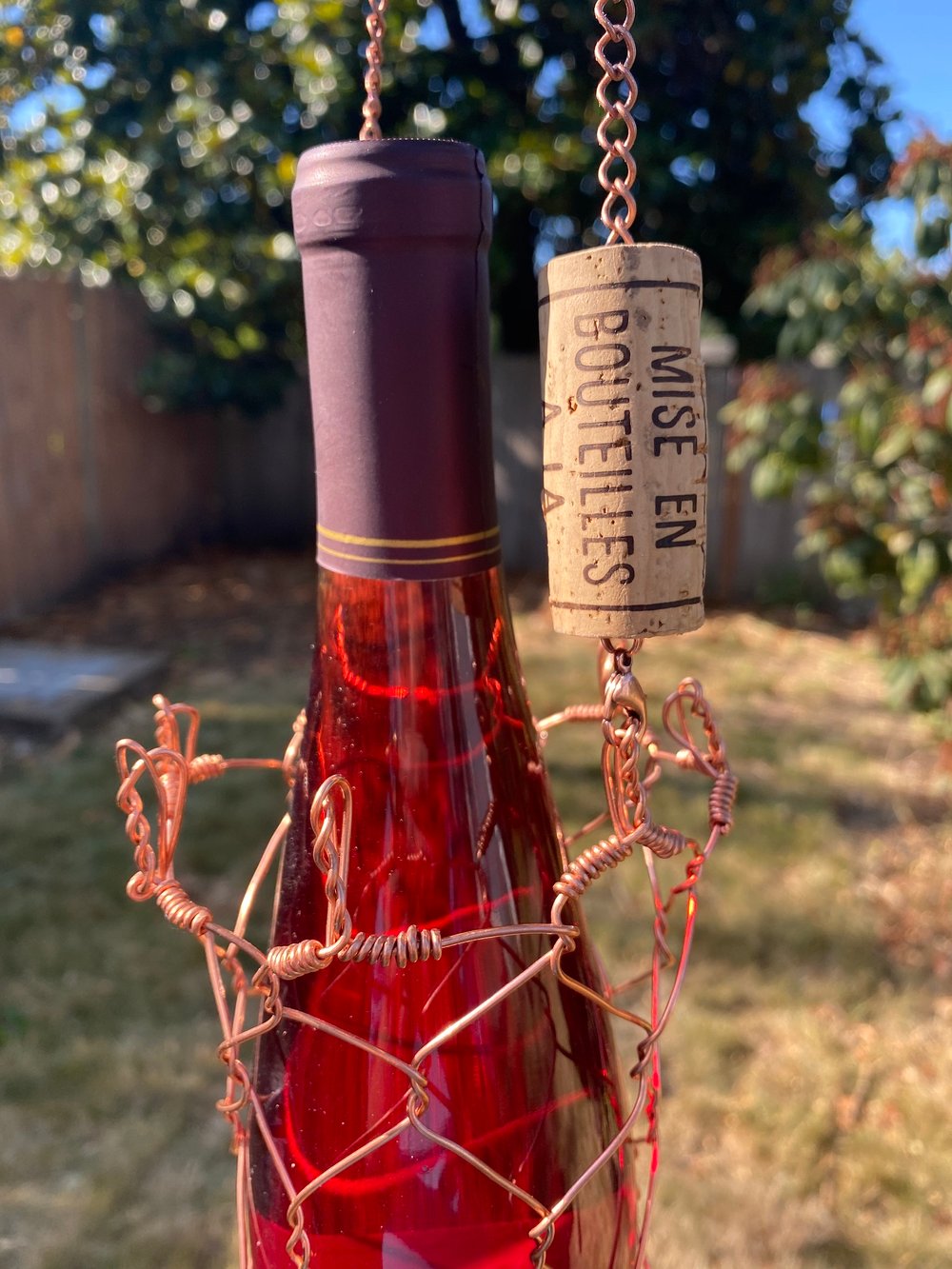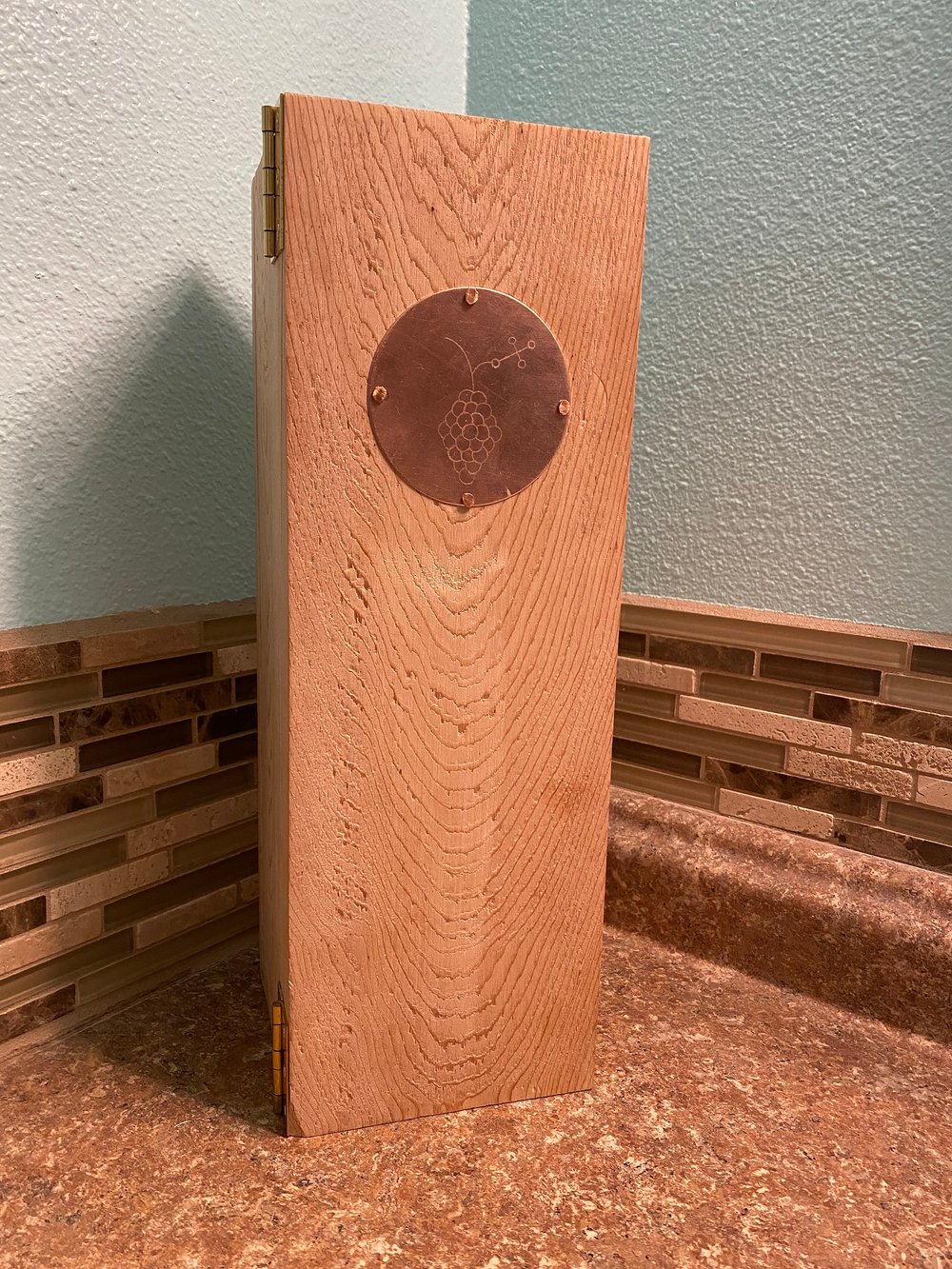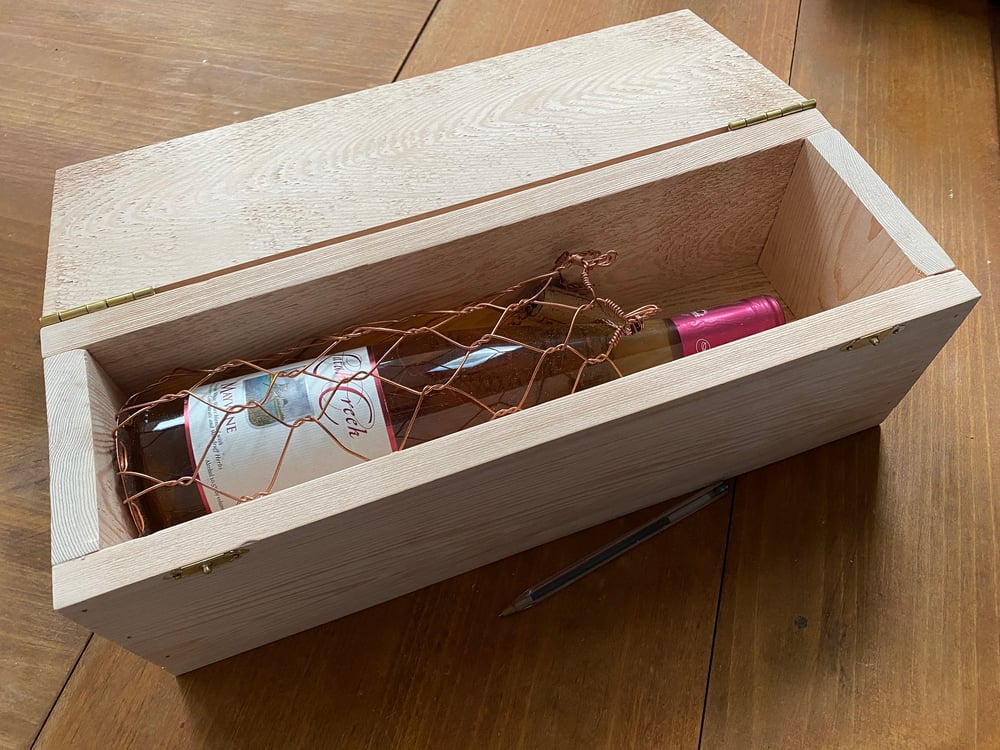 Are you looking for the perfect wedding gift? Do you want to arrive at a party and make a statement? Is there someone you'd like to make an extraordinary gesture of appreciation to? Then you're looking for a Copper Bottle Basket!
Every single basket is handmade completely from copper. The solid base means the basket will safely carry every 750ml bottle you put in it! Wine, champagne, liqueurs, this basket will carry them all! The fine copper mesh, woven from 24 feet of wire, beautifully frames and highlights what's inside. At the top of the basket, there's a chic copper chain with a cork handle, so you can carry the basket in comfort and hang up a bottle in confidence!
This basket's been tested, and it passed with flying colors. I put a 10 pound weight into one of the baskets, hung it from a garden hook, and all the basket did was look amazing!
Every Copper Bottle Basket comes with two Mini Copper Flowers and Free Priority Mail Shipping. If you've seen the Specials page, you know that's how I like to say thanks to everyone who spends $100 or more on an order!
Are you wondering how you'd wrap such an amazing gift? We've created a box to pair with our baskets, using the finest clear cedar. That's the grade architects use! Each box is sanded three times. We use 2,000 grit sandpaper to give you a silky smooth finish!
The baskets don't come with any wine or champagne, that part's up to you. I can tell you this, though, whatever you choose to put in this beautiful basket is going to look great. Check out the rest of the shop and see what you'd like to add to the basket!