Copper Flower Message Holder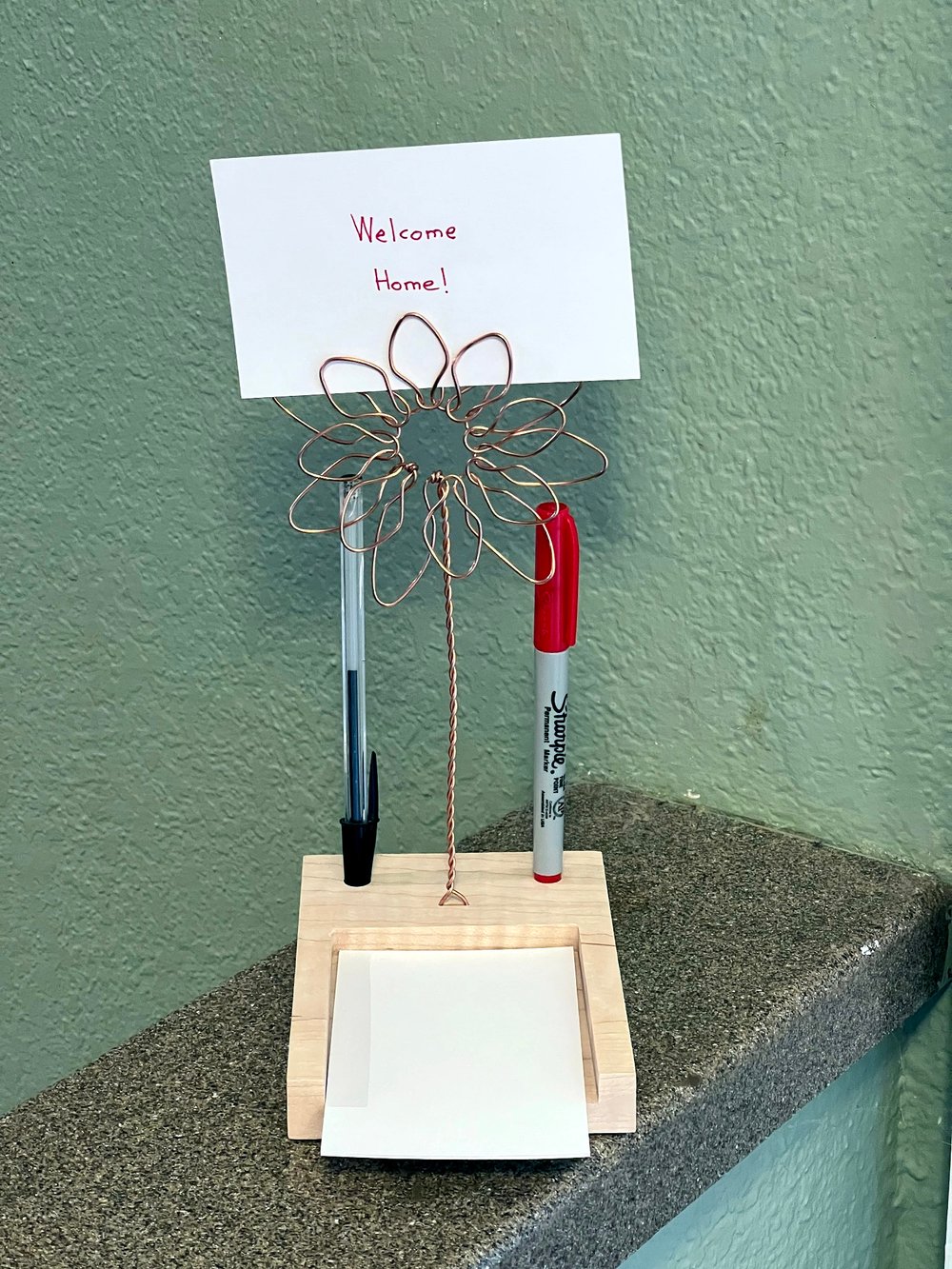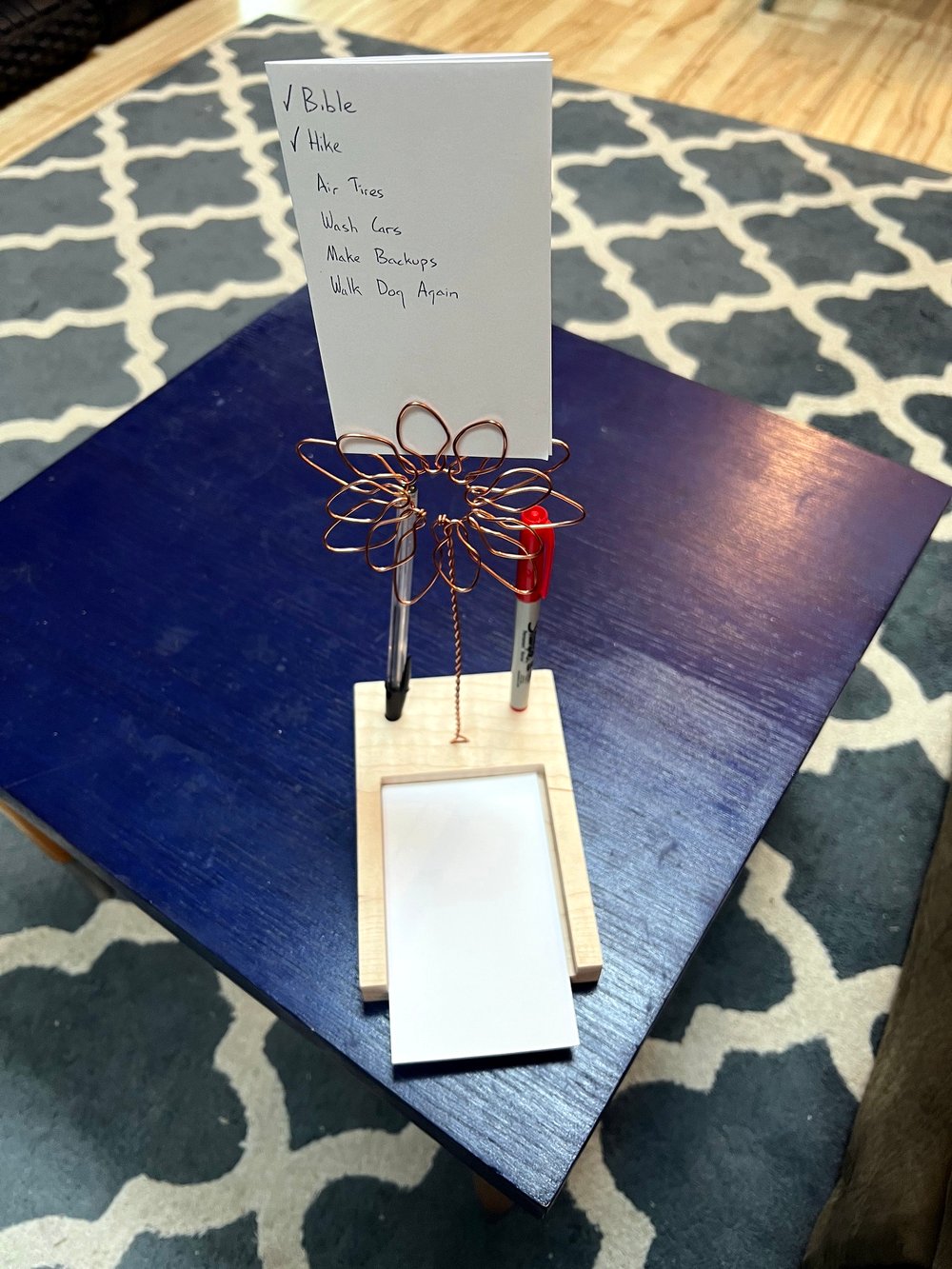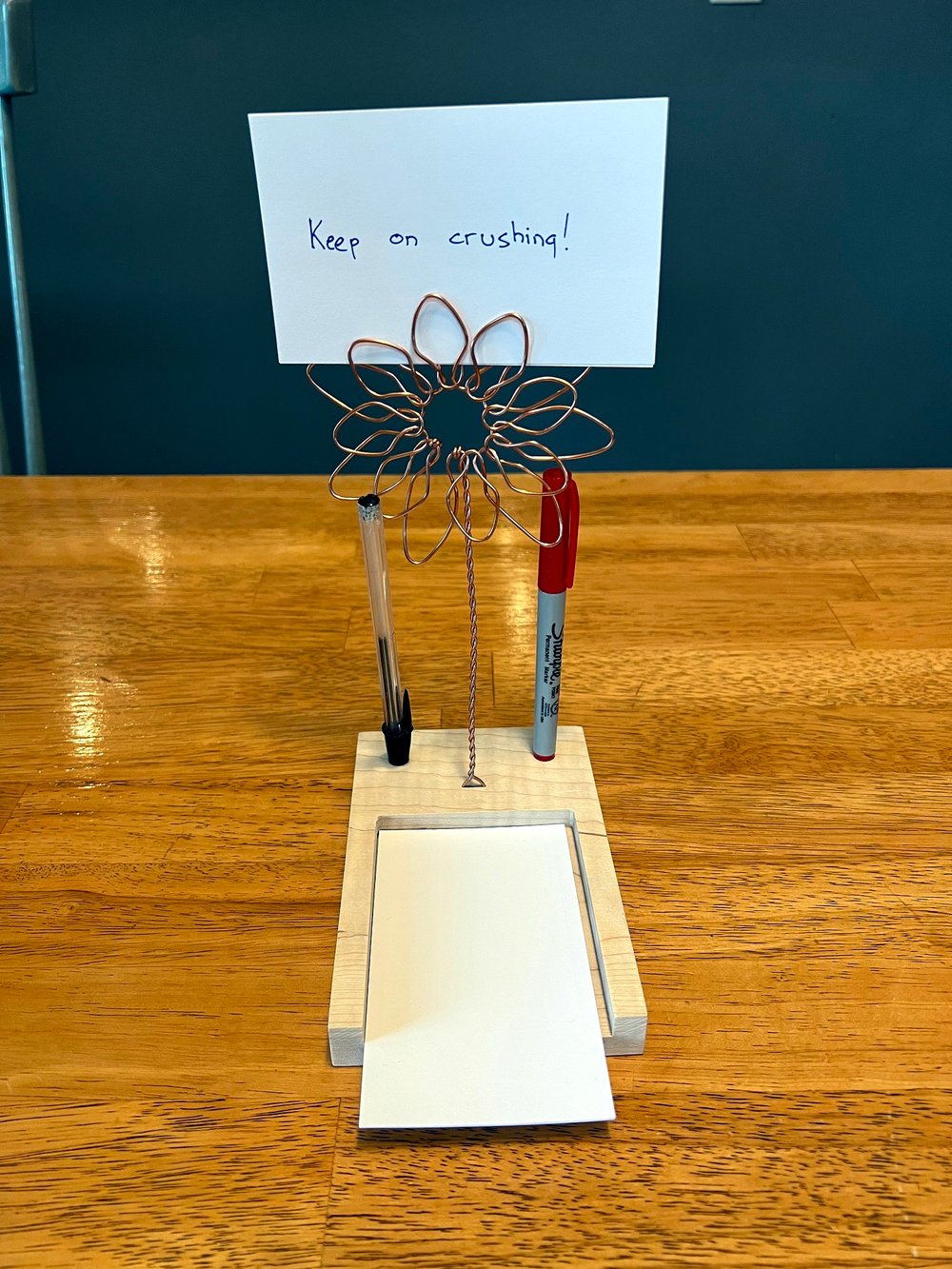 Everybody loves getting handwritten notes. They mean someone took the time to stop whatever they were doing to write you a message. A text message or email might communicate more information, but a handwritten note says so much more.
This message holder uses a bright copper wire flower to hold messages to and from the people most important to you. You can also use this message holder to make reminders of important people you need to talk to and important things you want to get done.
Each message holder has tray for holding 3" x 5" notecards and two slots to hold pens and pencils. You'll still be able to send a message even after somebody's walked off with one of your pens.
Order your Copper Flower Message Holder and start sending special messages!