Star of Bethlehem Copper Christmas Ornaments (Set of Three)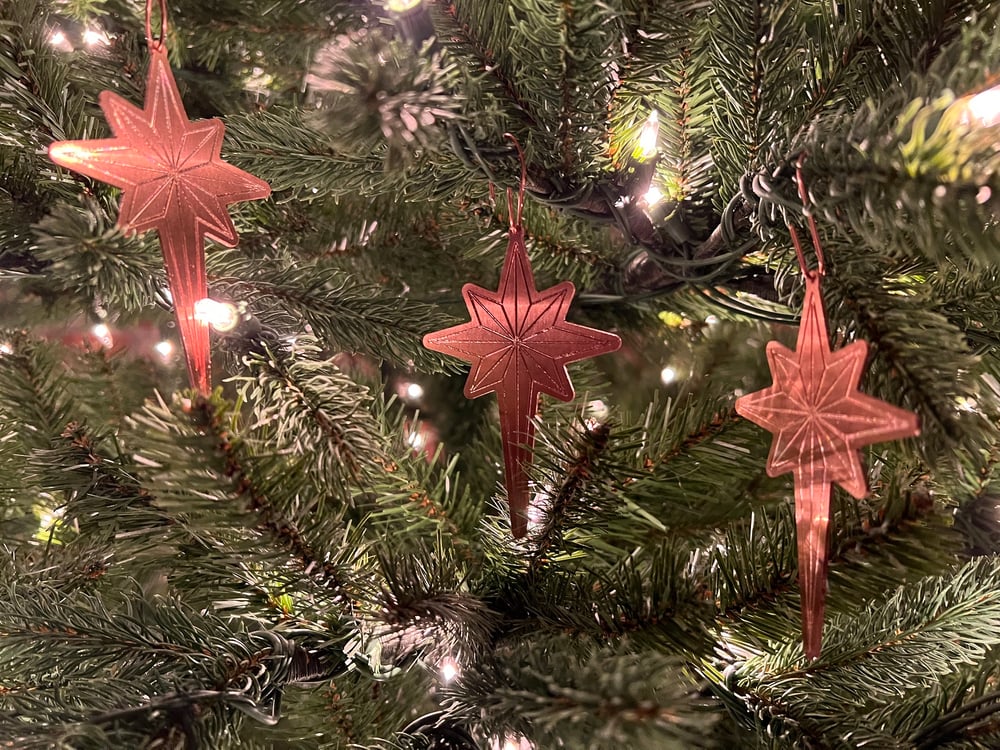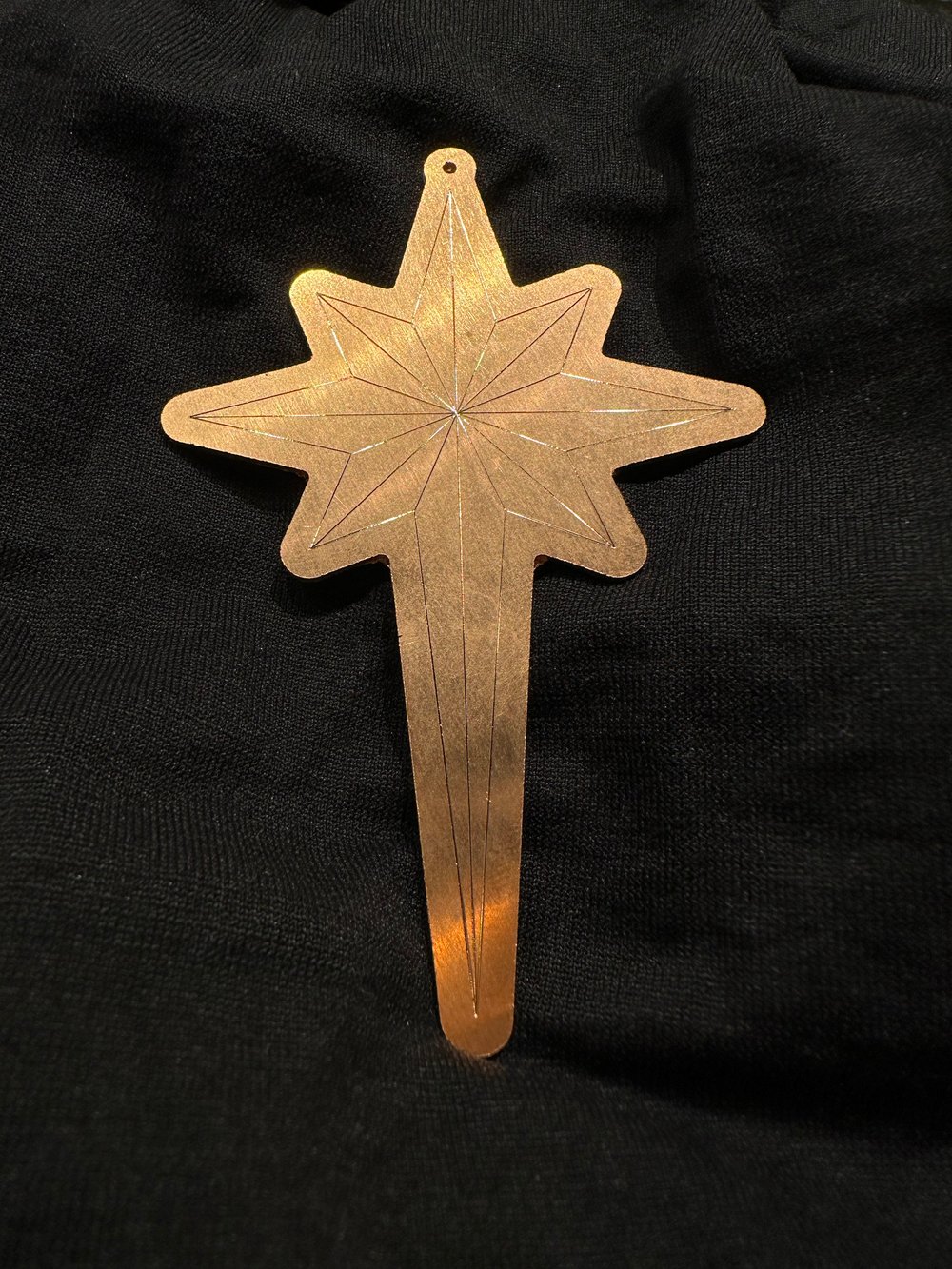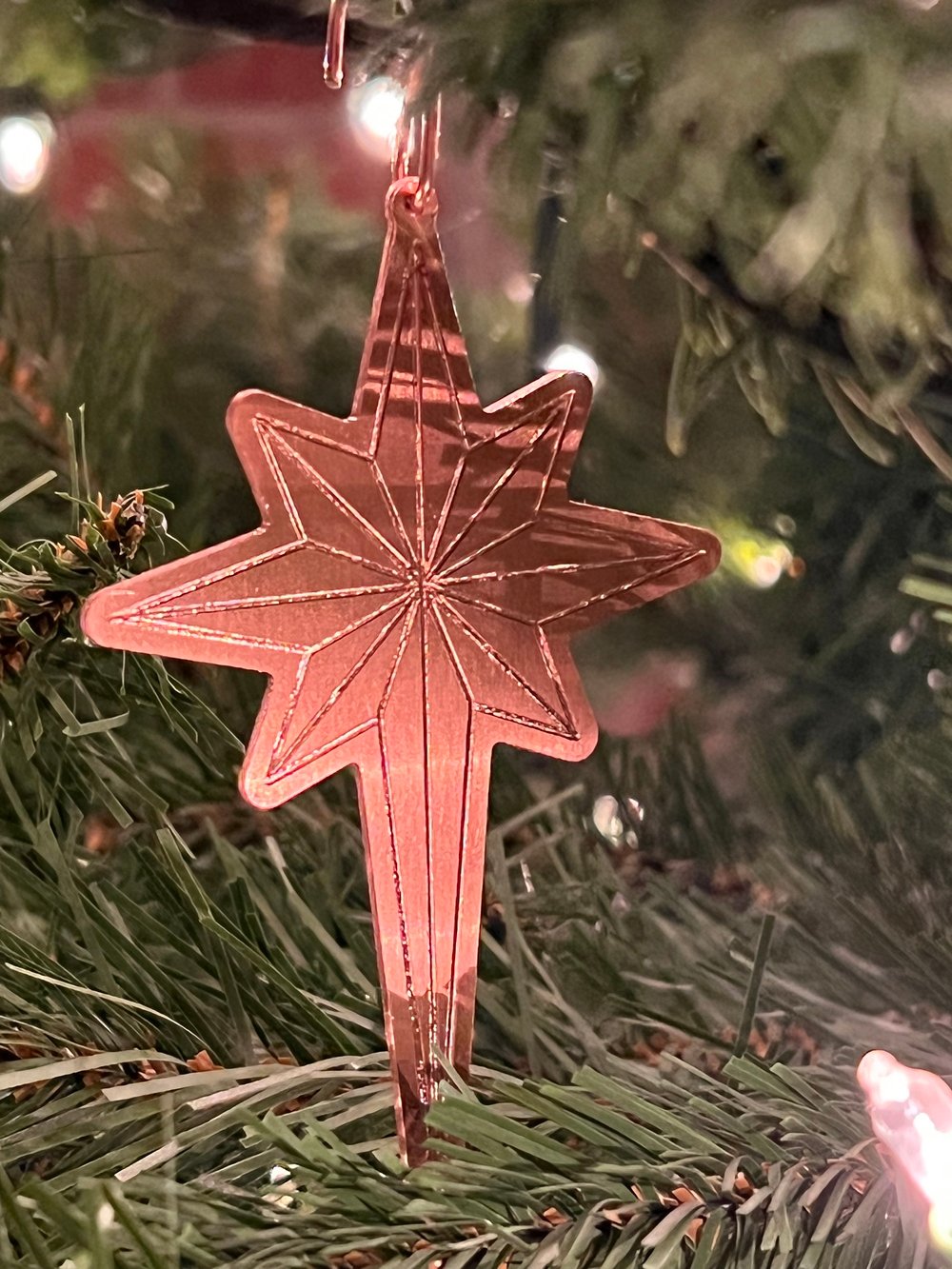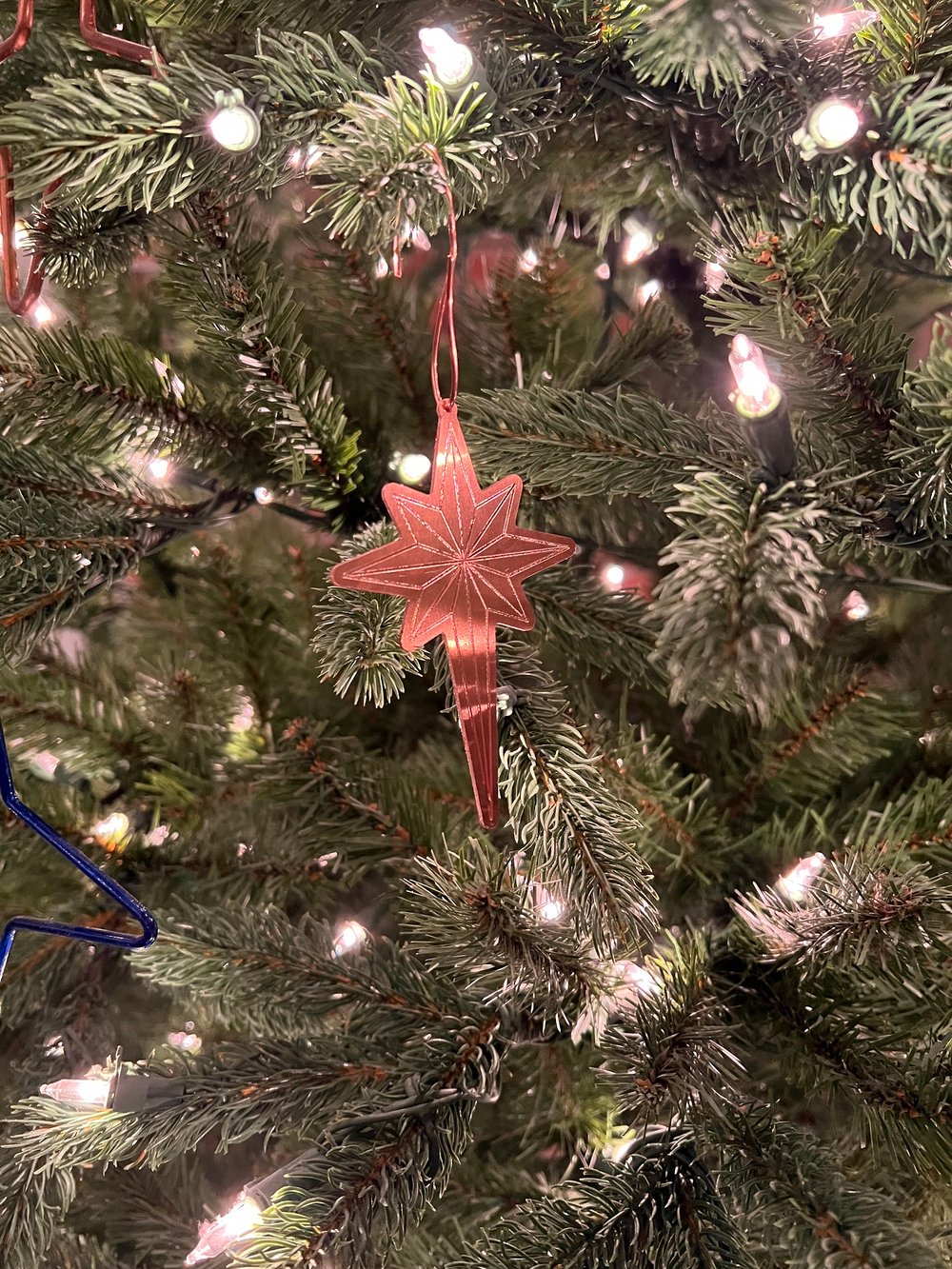 The Star of Bethlehem Crafted in Colorful Copper
The beautiful design engraved into the copper shines brightly, reflecting the light and warmth of your home.
This ornament is carved from a thick sheet of copper, so it will last for generations. Each ornament is 2 1/2 inches wide and 3 3/4 inches tall, making this copper star the perfect size ornament for any tree.
Every ornament comes in an attractive box which can be used as a gift box or a storage box.