Copper Flower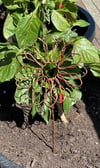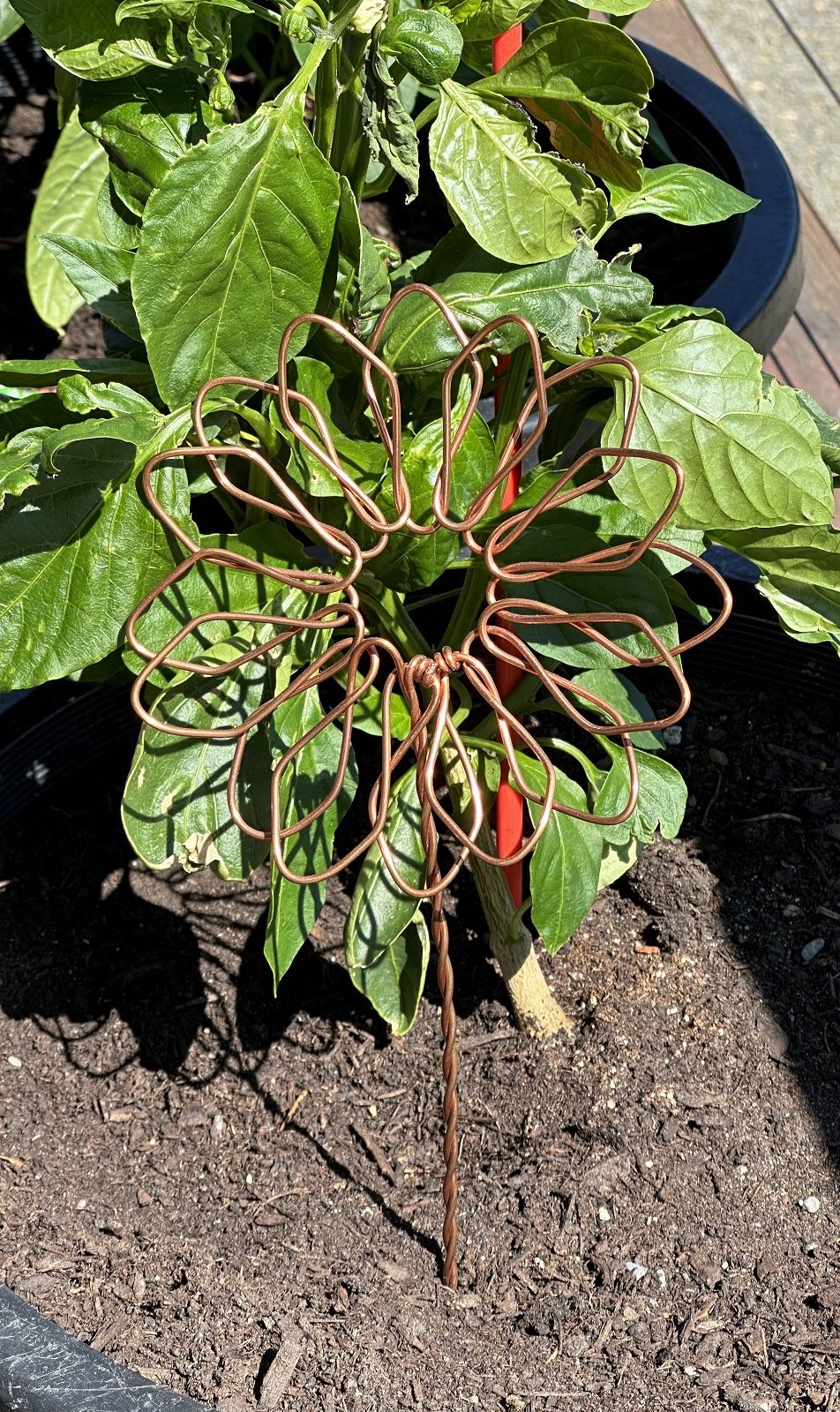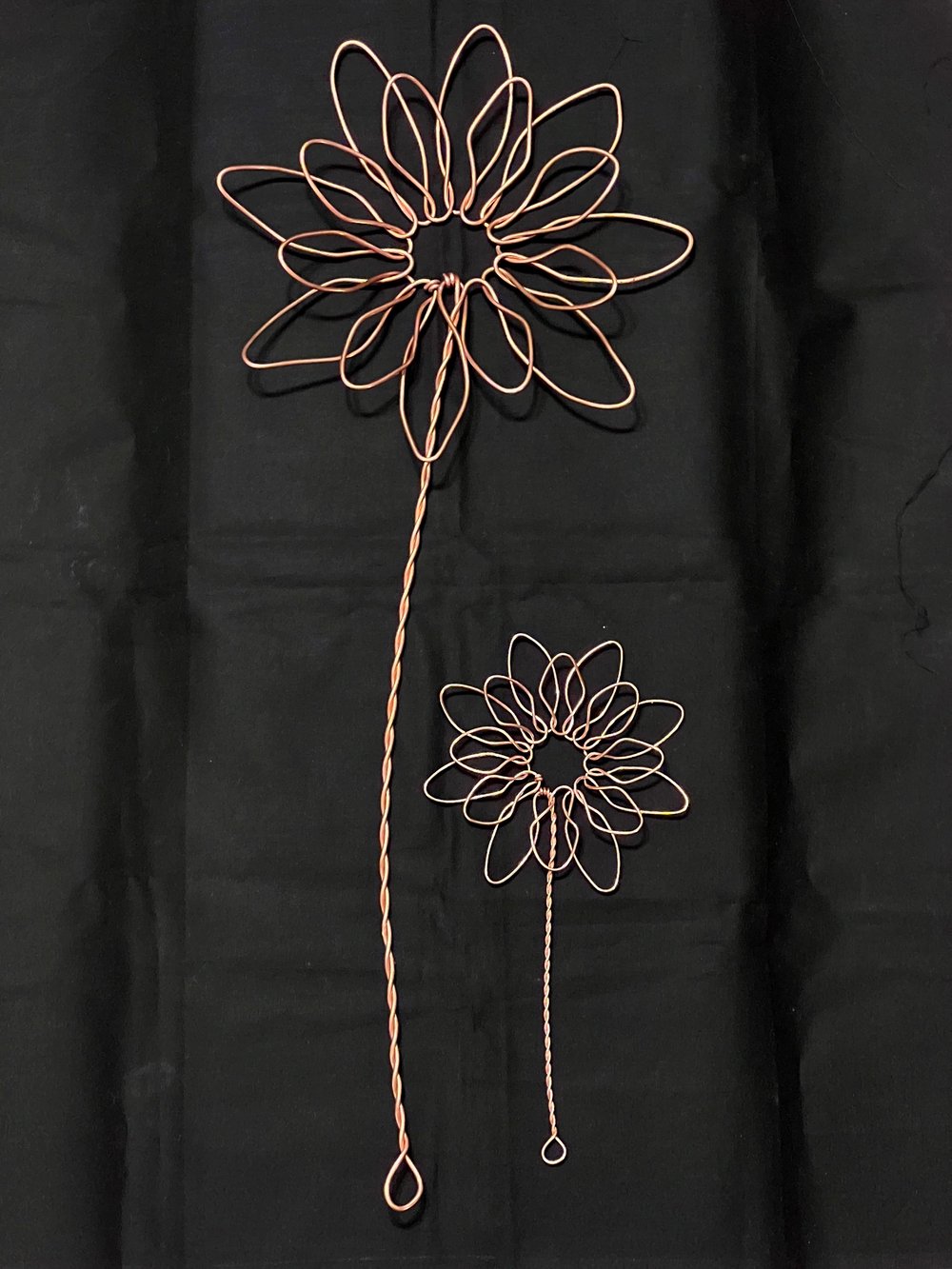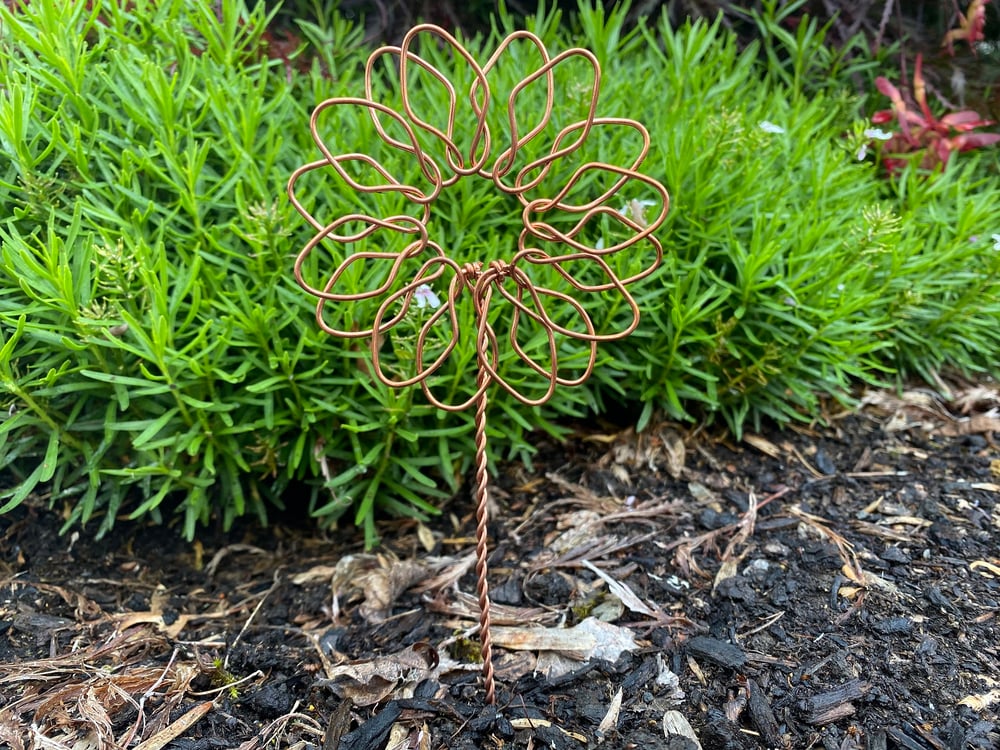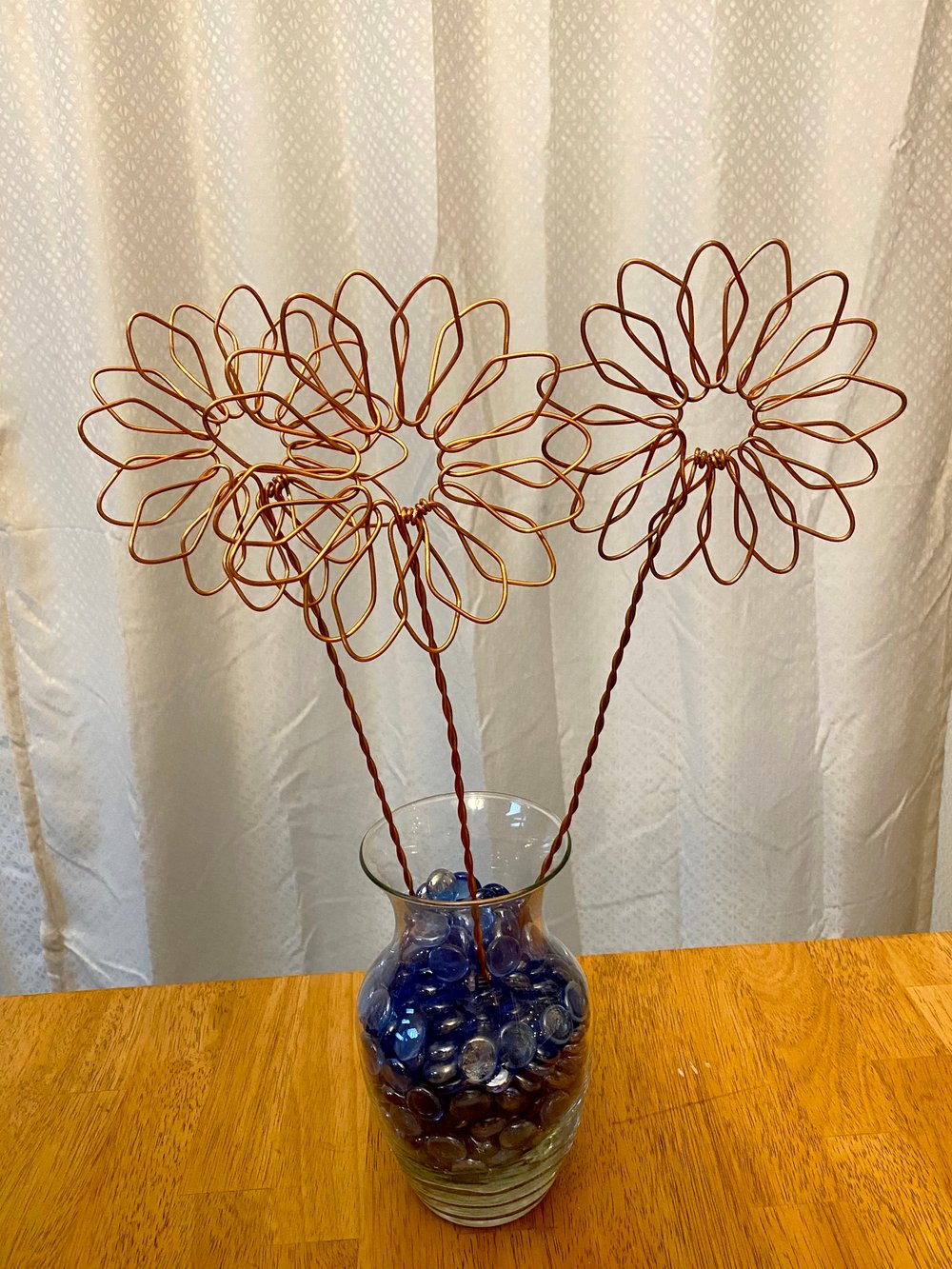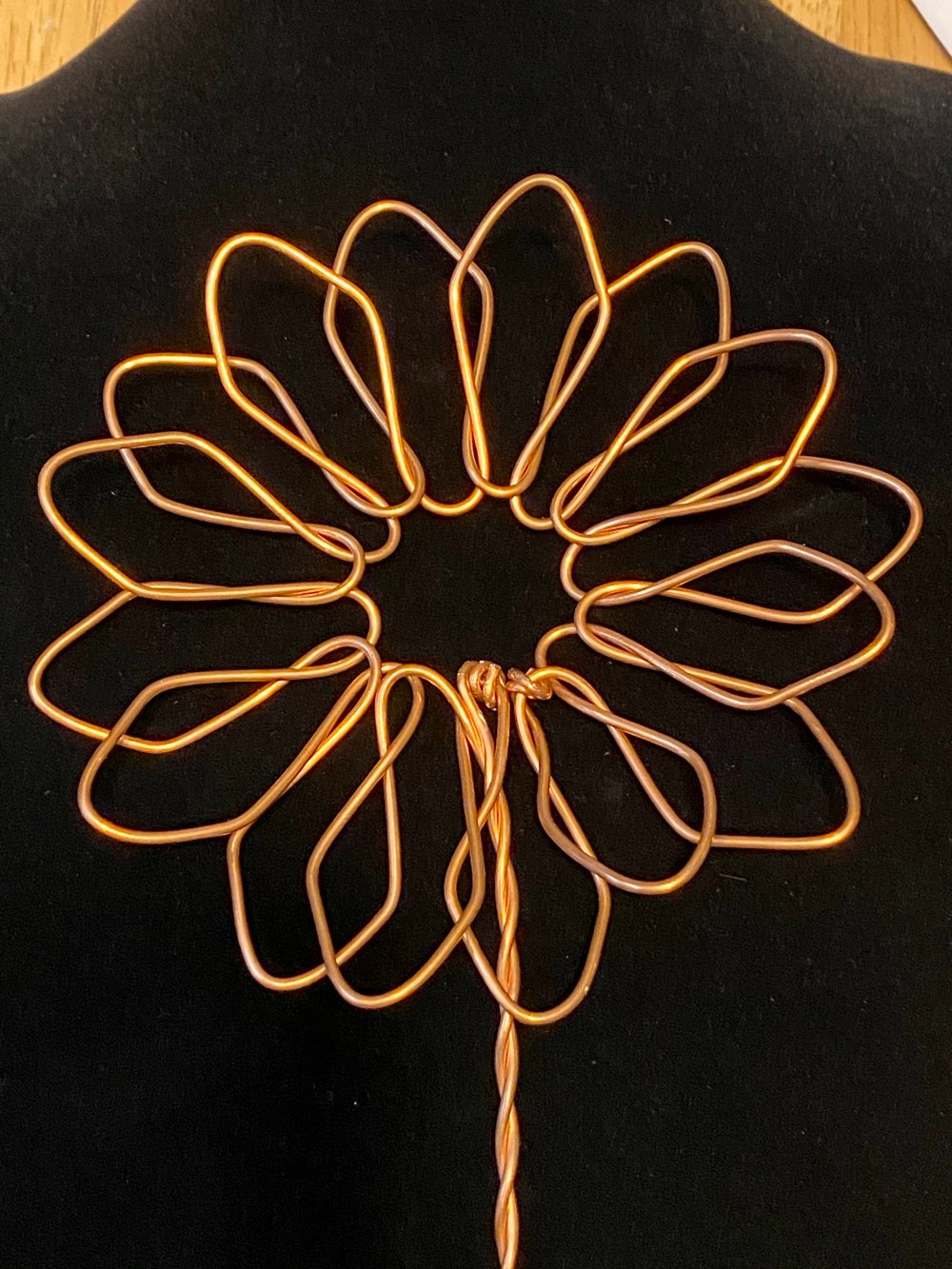 This flower is handmade with more than 10 feet copper wire, weaved together to create 16 perfect petals atop a sturdy stem.
There are three flowers to choose from: The Sunflower style has petals which are all the same size, and is certain to make you smile. The Dahlia style has petals of various sizes that create an energizing burst of coppery color. The Tulip style has curved petals that are the same size, drawing you in with overlapping wire wonder.
Whether it's on your table, on your wall, or in your garden, this flower looks amazing! If you're looking for a unique gift, you've found it.