Copper Chain Bracelet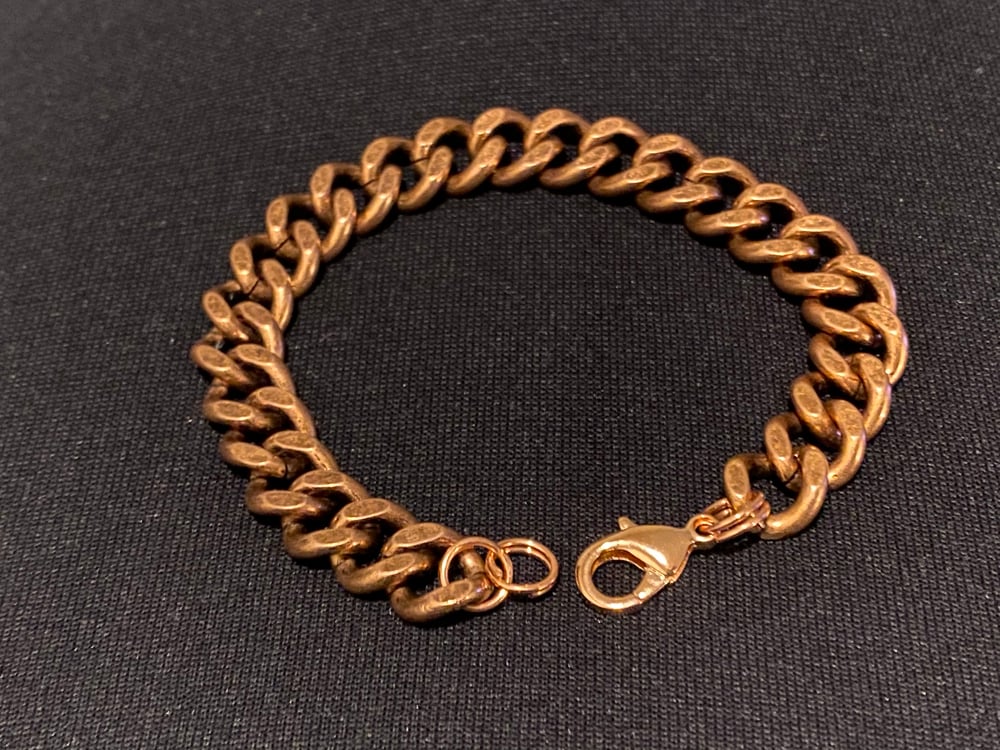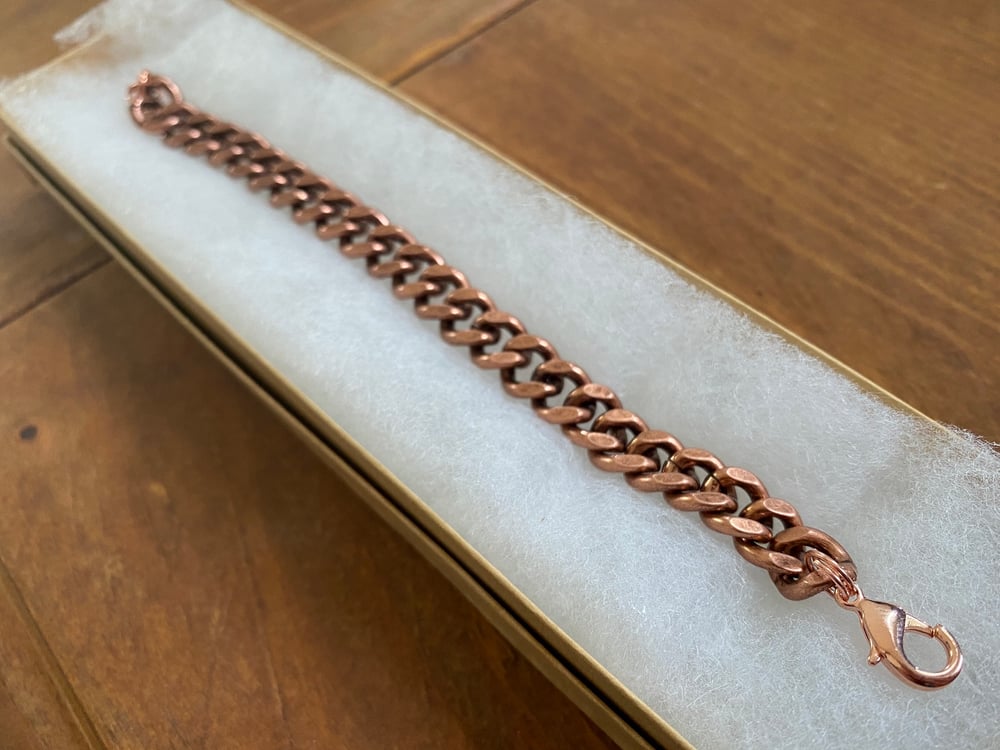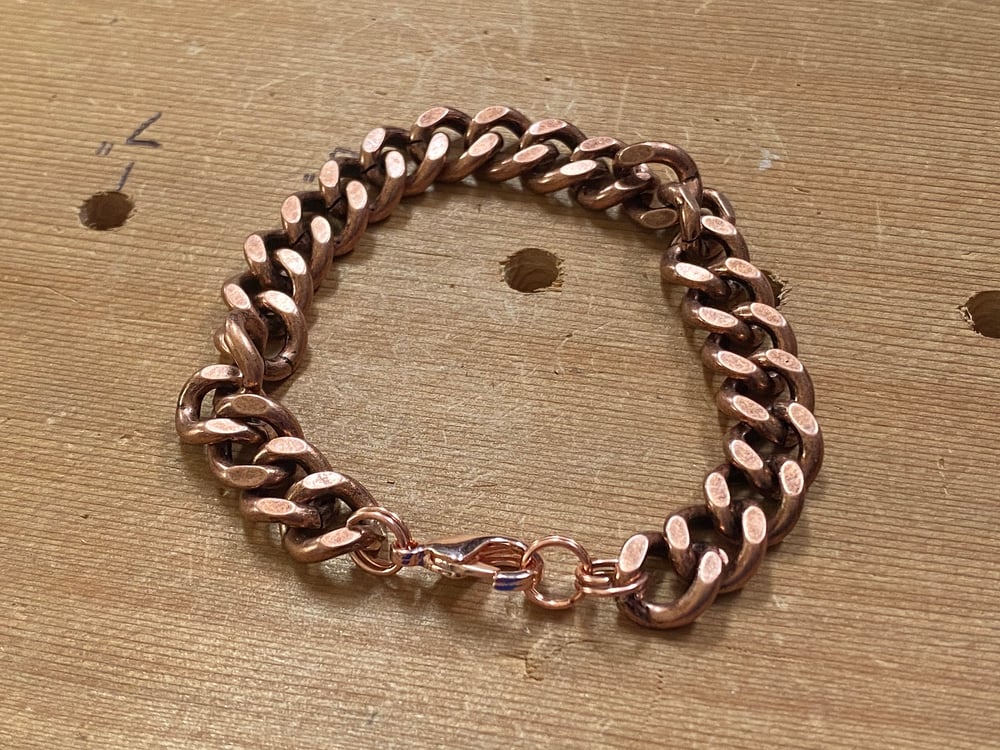 The Best Bracelet for Bringers of Joy
Are you somebody who walks into a room and makes everyone smile? Then you'll enjoy the natural copper warmth of this bracelet!
The copper curb chain has a rich brightness. When you wear this bracelet, people will notice!
We use a strong half inch chain to make each bracelet. You get a beautiful bracelet that will be with you for years to come!
You can get your bracelet in sizes from 6 inches to 10 inches. There's a size that's just right for you! As an added bonus, the larger sizes make wonderful anklets.
Would you like to add a classy charm on a copper clasp to your bracelet? Our collection of Swarovski charms includes hearts, starfish, and teardrop pendants that shine like the aurora borealis!
Every charm comes with a clasp. You can choose and change your charm as often as you like!
Be sure to check out our Copper Chain Necklaces when you've chosen your bracelet. Order now, and enjoy a stylish set!