Copper Cross Leather Necklace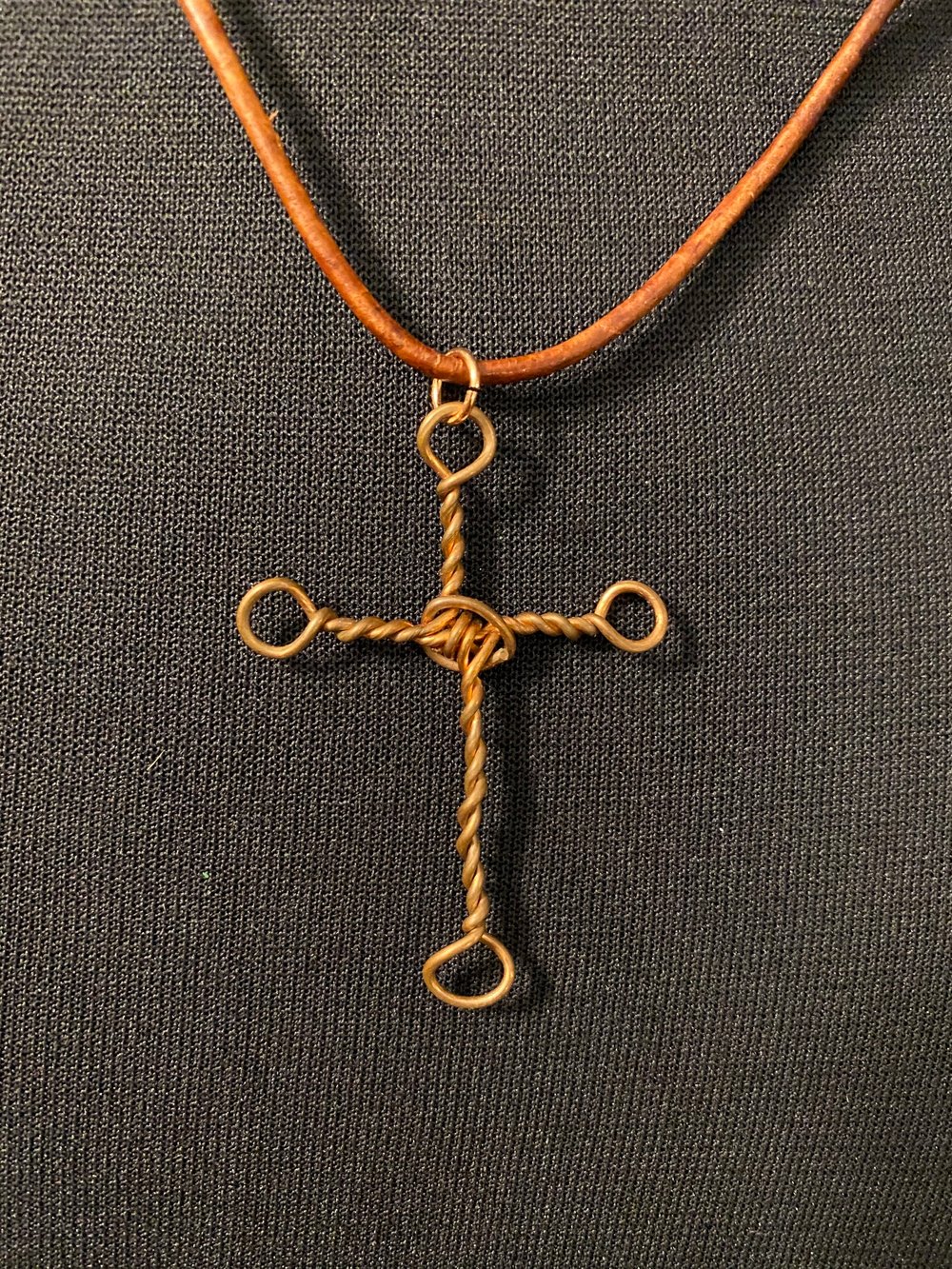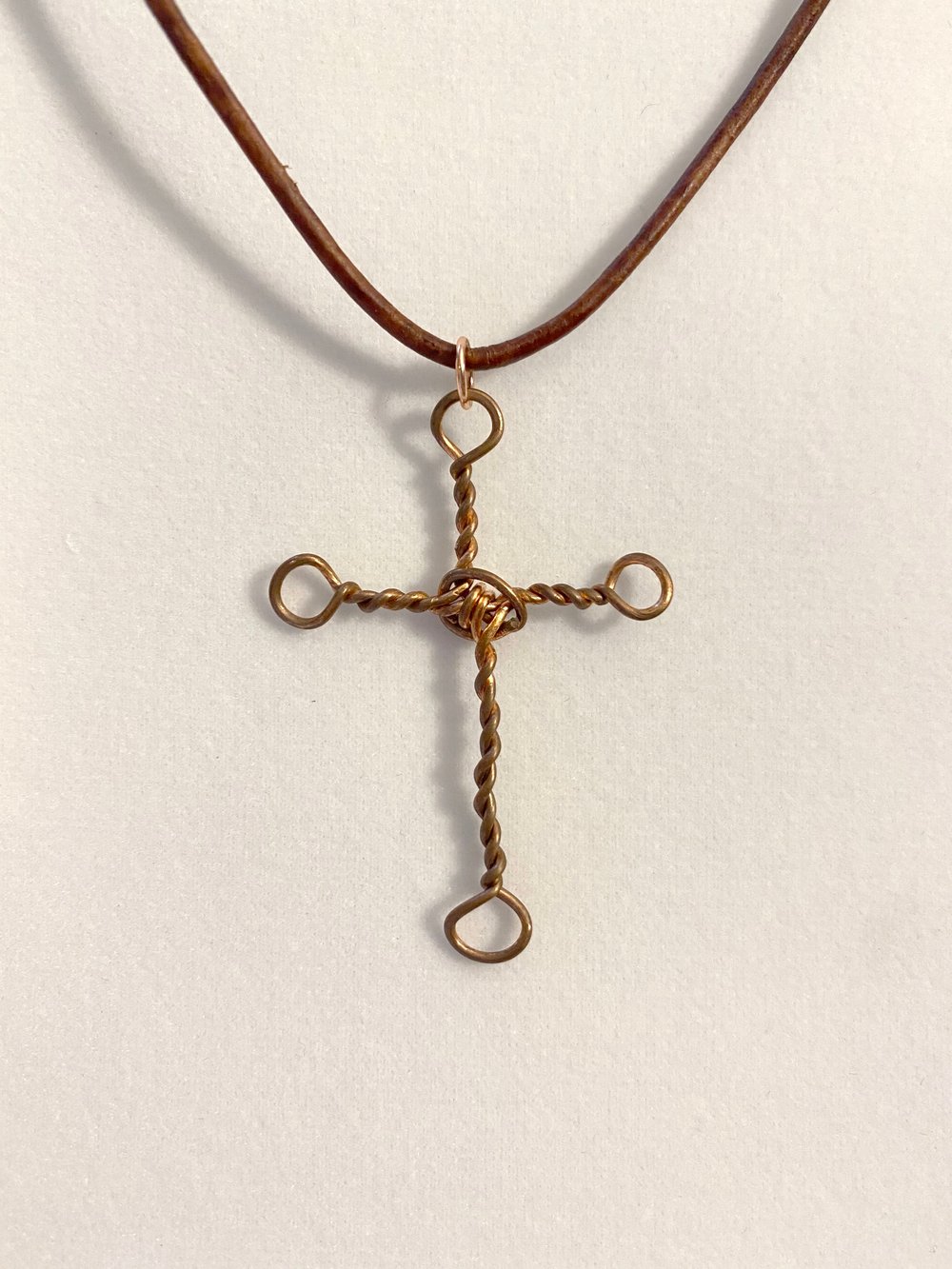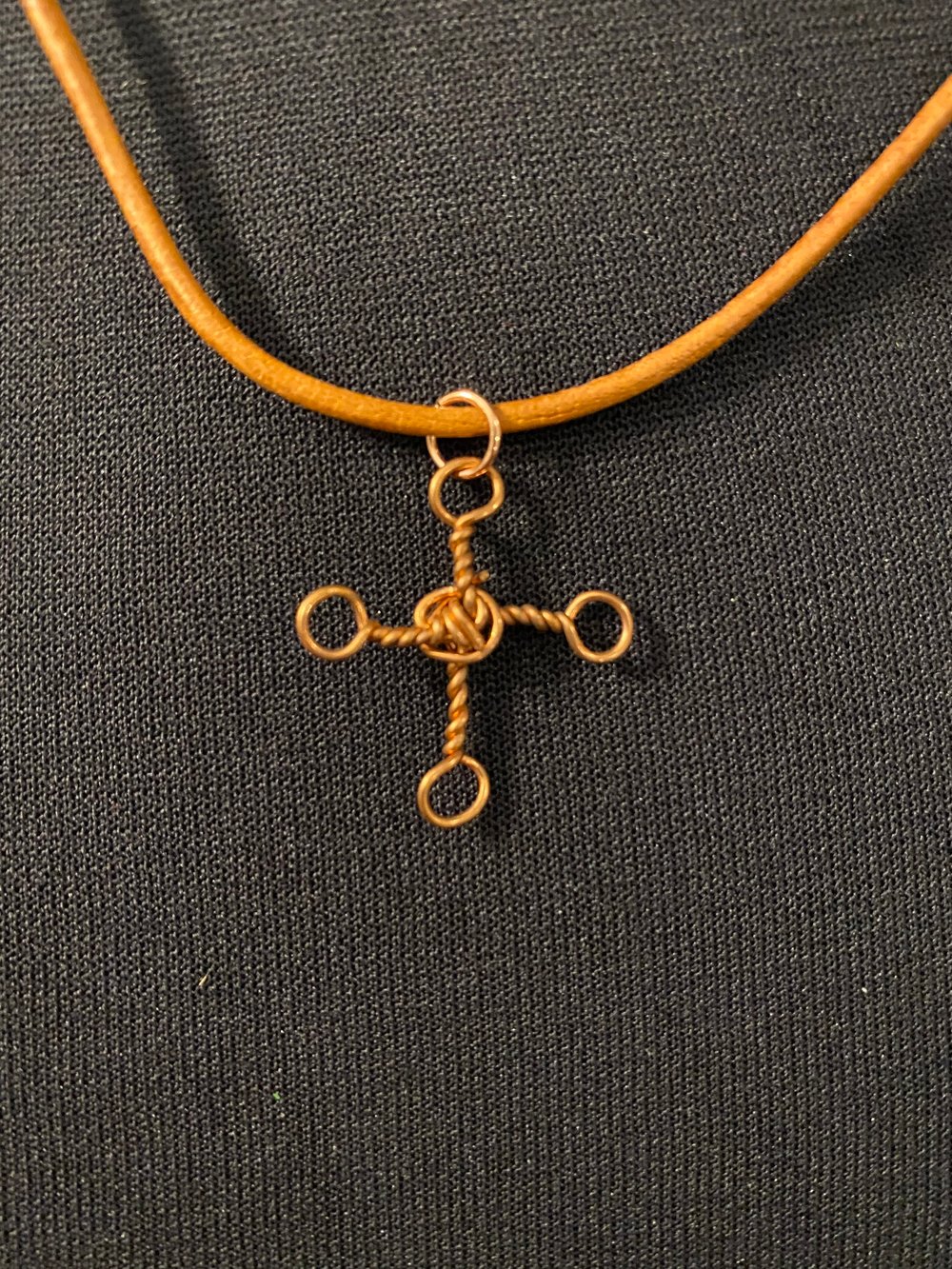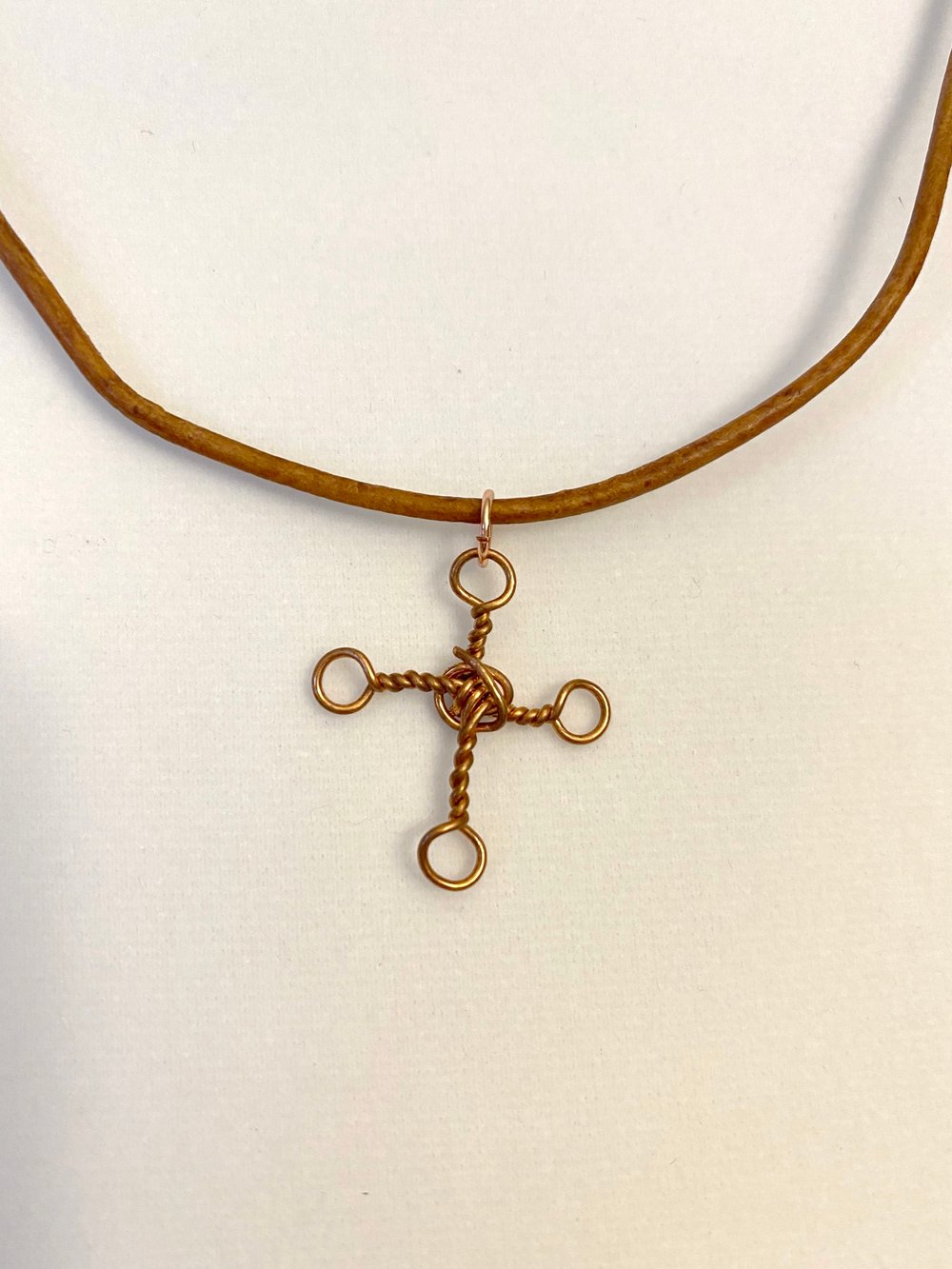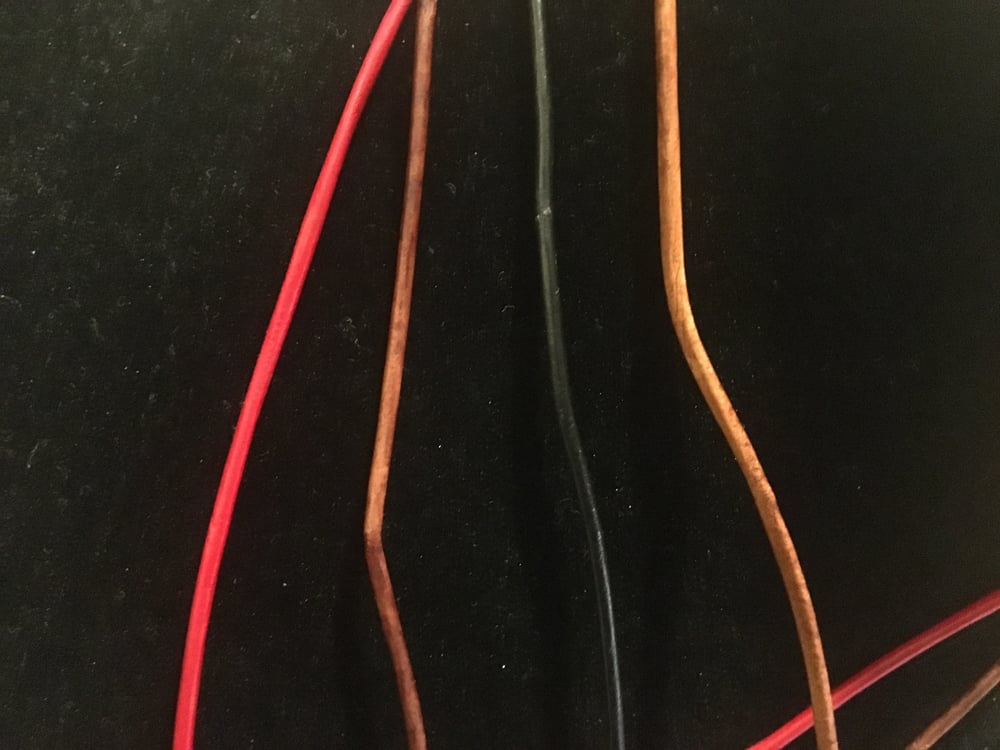 Would You Like An Elegant Everyday Necklace?
Then this is the necklace for you! It features a hand-braided copper wire cross on a sturdy leather cord, creating a neat and elegant look. This necklace's subtle style means it goes with everything!
The cross pendant is available in two sizes, letting you choose the style you want.
Which of our four colors will you choose for your leather cord? We offer Light Tan, Dark Tan, Black, and Red.
Choose your cross, your cord color, and order now!