Stainless Steel Cross Leather Necklace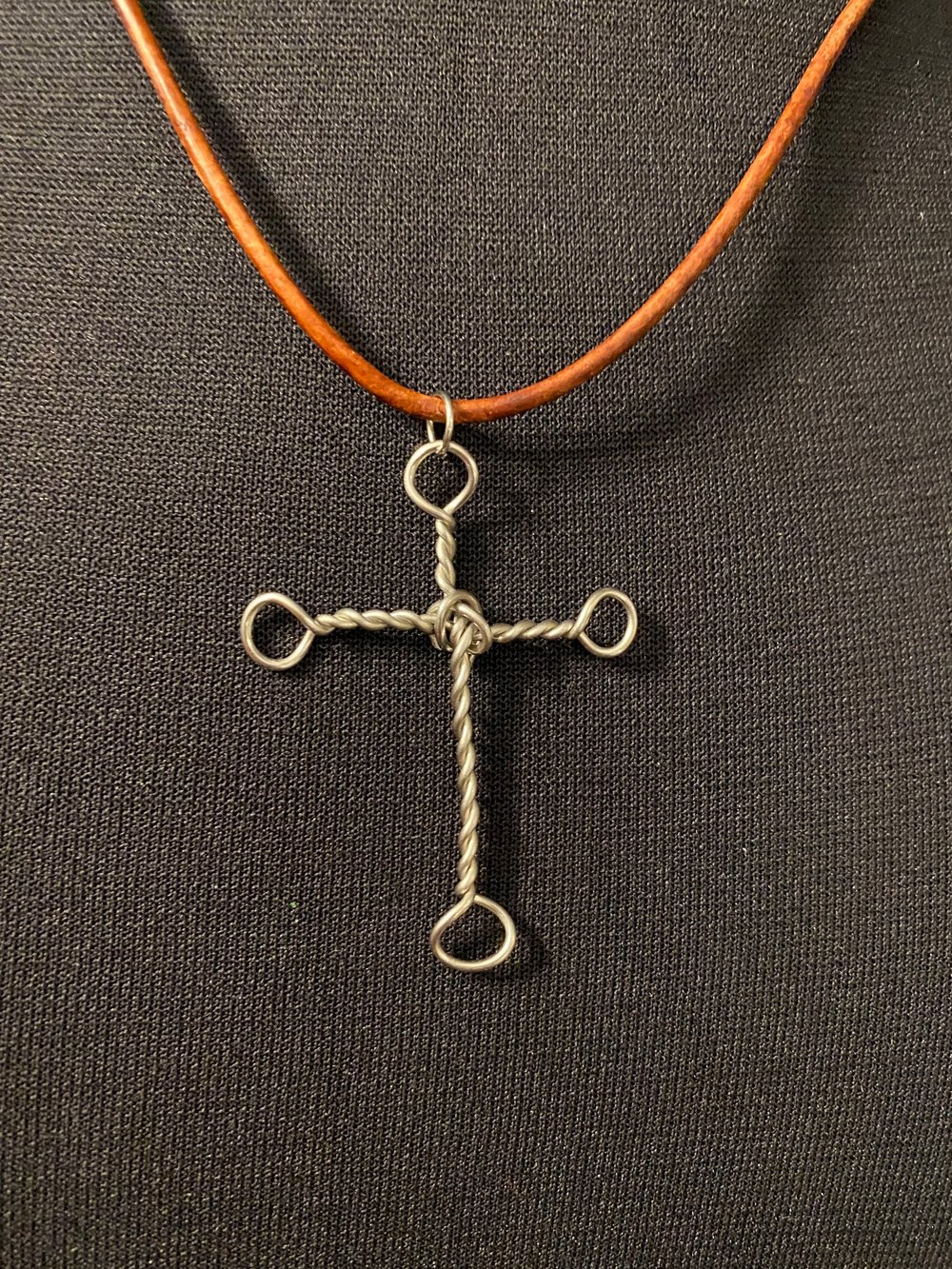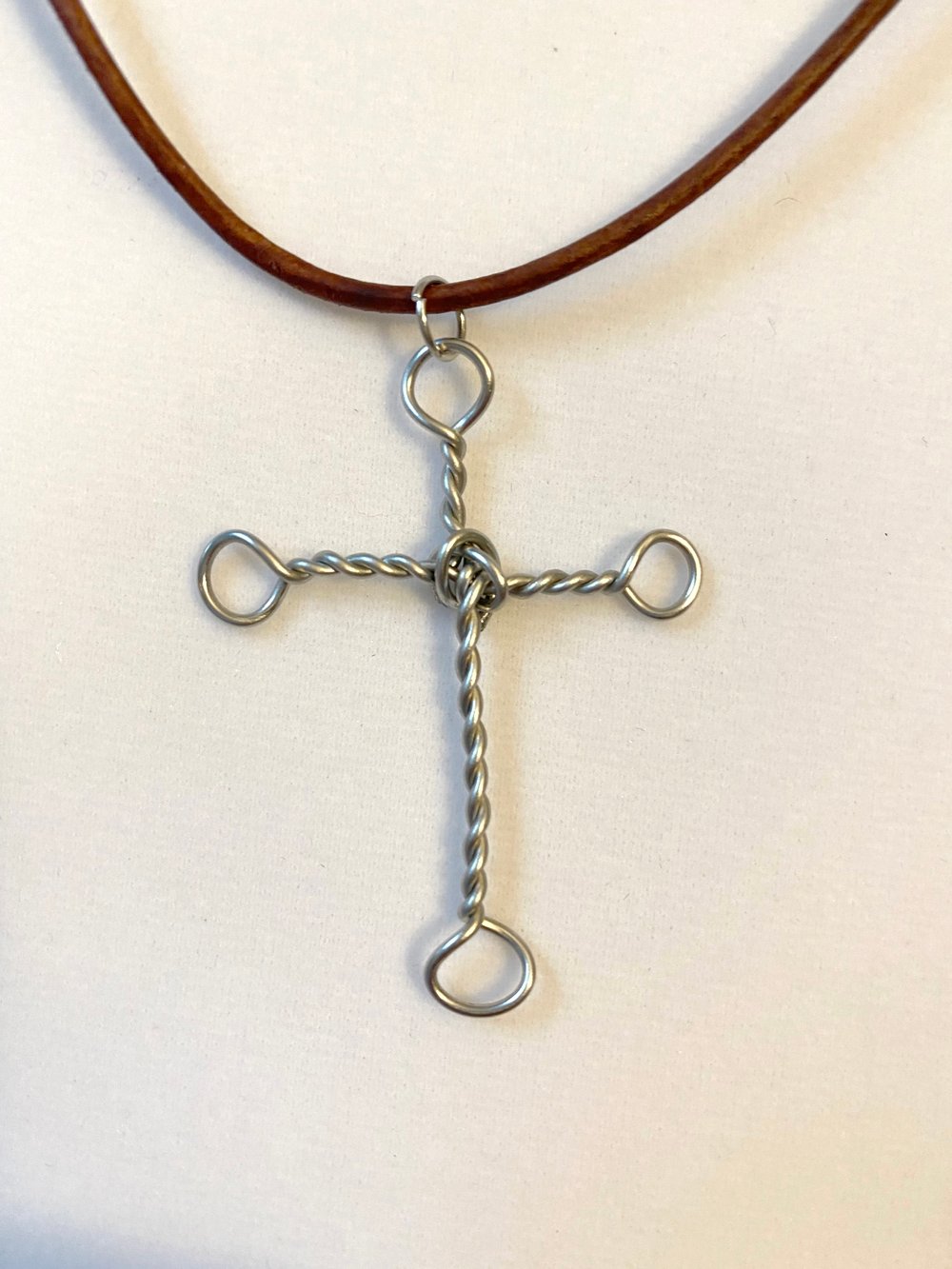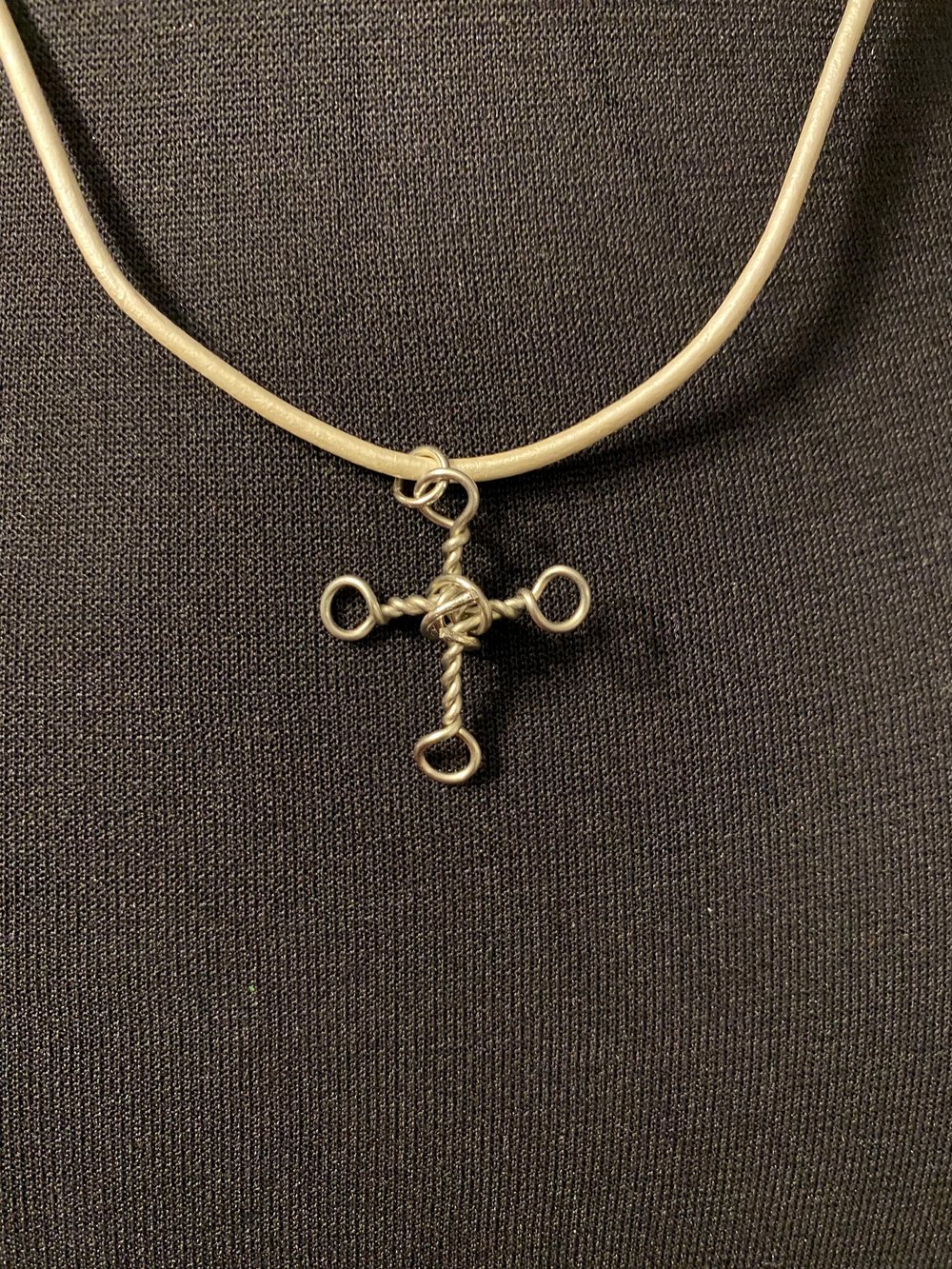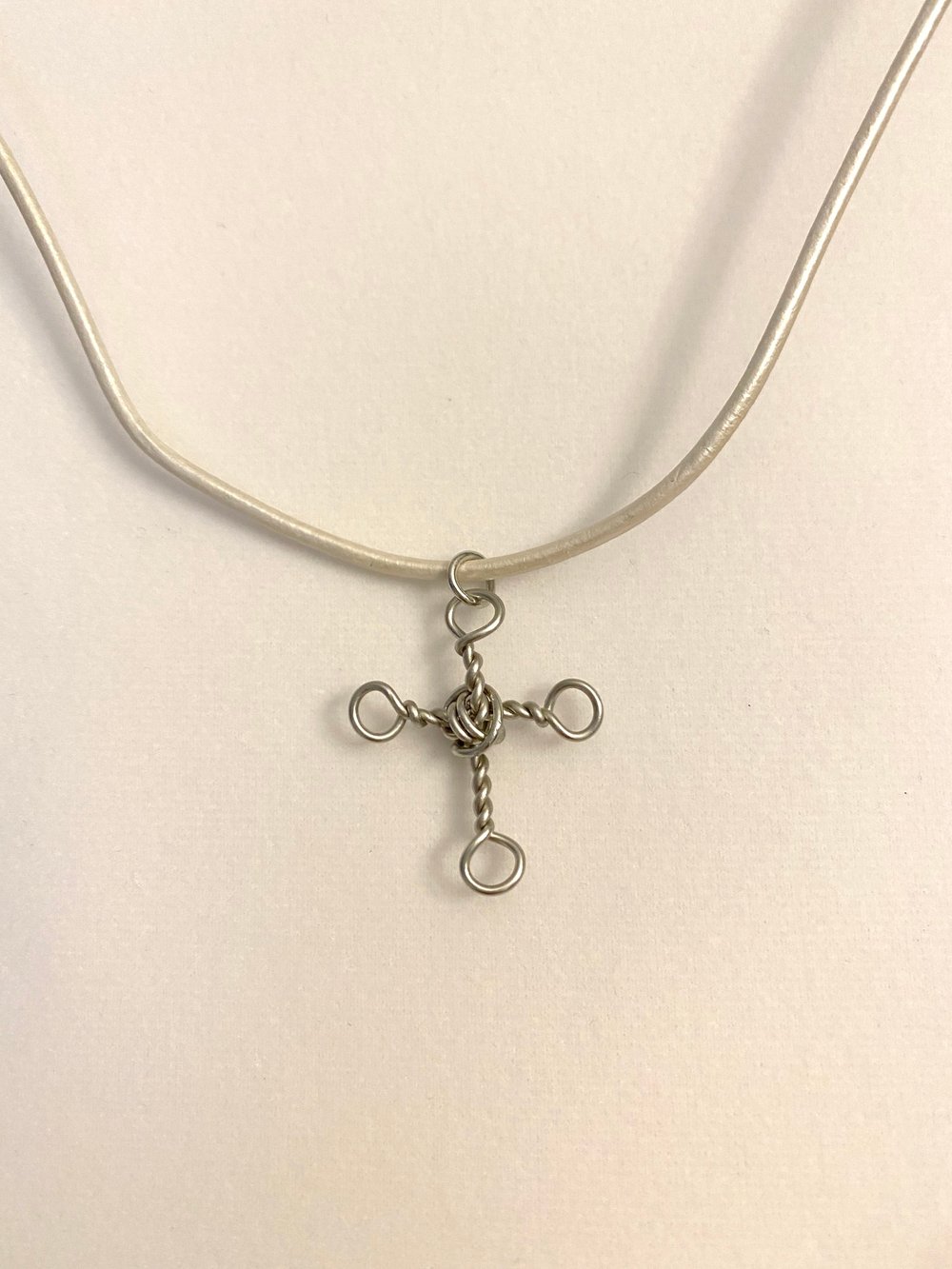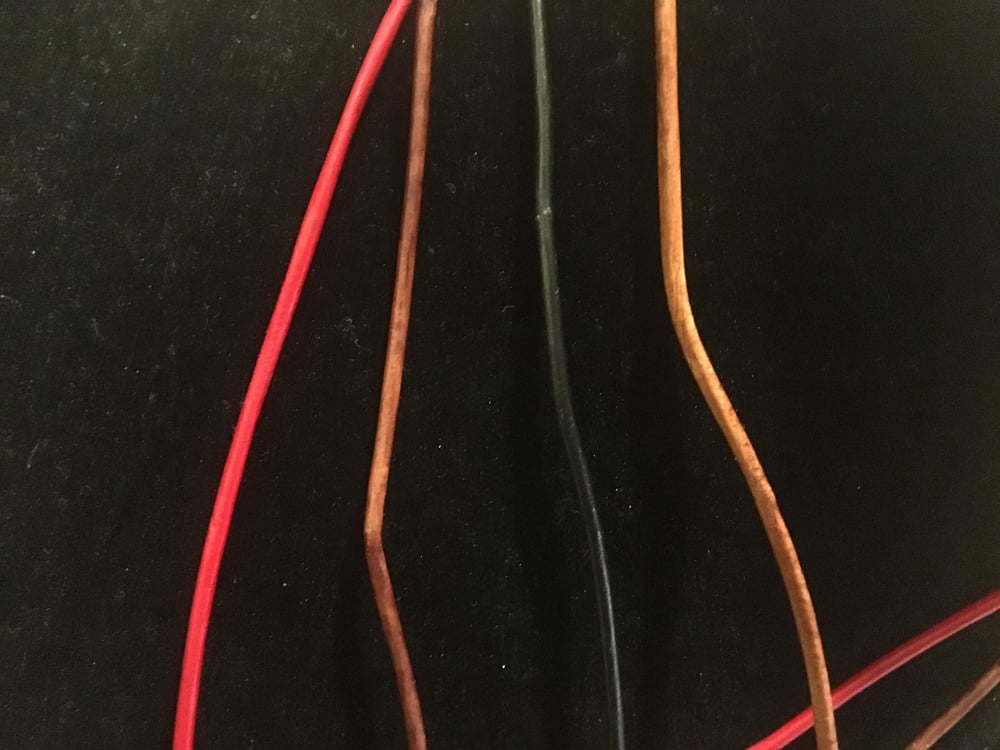 Would You Like A Strong and Snazzy Necklace?
Then this is the necklace for you! It has a hand-braided stainless steel wire cross on a sturdy leather cord, creating a tasteful and clean look. This necklace is perfect for the people who don't give up! If you've ever worked in your garden until dark, or if you've ever helped stack chairs at a church potluck after everyone else has gone home, this necklace was made with you in mind!
The cross pendant is available in two sizes, letting you choose the style you want.
Which of our four fine colors will you choose for your leather cord? We offer Light Tan, Dark Tan, Black, and Red.
Choose your cross, your cord color, and order now!